On August 11, 2008, I sat in my home office with my cat Jackson and my dog Skyler, and started my first day of owning my own business. I had one client, one potential client, and a Moleskine notebook full of ideas. It was time to work.
Fast forward to 2012, and this time it's Patrick's first day. I am no longer a one-person show—I'm part of a team. To say our office then was meager would be an understatement. It was 165 square feet. It had no windows, no fancy furniture, and just a few decorations on the walls (original artwork was the one thing I splurged on, because let's not forget I am an art major). We didn't celebrate by painting our newly shared space or going out for a fancy meal. More than anything, I remember the feeling of excitement when he sat down, fired up his computer, and suddenly it was time to do something we'd dreamed of when we had worked together in 2002, as interns designing and building websites for celebrities like James Dean, Marilyn Monroe, Buddy Holly and Babe Ruth (as well as hand-cutting business cards and building lightboxes from scratch – because we were interns after all).
Now, today, I can look back at my first 10 years of business ownership with pride and wonder at how far I've come. But was it anything like I had envisioned? In many ways, yes, but in many other ways, not at all.
What I Saw Coming
I've dreamed of owning my own business for as long as I can remember. It wasn't just a silly idea I would daydream about when I was cutting out foam core signs with an X-acto knife as an intern. It became a very real part of my vision for my life. After I left CMG Worldwide, I remember going into my last job interview before Jackson Sky wearing that intention on my sleeve. When my interviewer asked where I saw myself in five years, I got right to the point: I would own my own web design firm. That honesty paid off, and I got the job, but it would only be two years until I took the plunge; in 2008, I founded Jackson Sky Web Design & Development.
Fortunately for me, that same honesty did me well in my early years. I believed then as I do now that it's important to be honest in this industry. Clients are used to hearing from firms who like to overpromise and underdeliver, but that was never my game. I grew slowly but surely through referrals because I made promises I knew I could keep. I said, "No," when someone asked for something outside my wheelhouse. I delivered my projects on time. I pursued work that excited me—like the first client I cold called, a photographer named Jennifer Driscoll. It was nothing more than her beautiful logo that caught my eye (which we have since then redesigned) and led me to make a call, and that has led to a relationship that lasts to this day. And it was Jennifer who introduced me to Jon, who is now our trusty programmer and important part of our team.
Of course, the biggest part of Jackson Sky that I was excited to see come to fruition was when Patrick joined the team. On every project, he's working hard behind the scenes doing a ton of our development work. More than that, though, he's a consummate problem solver with an attention to detail our clients rely on every day. We're very different people—just read the bios we wrote for each other on our website—but Patrick has taught me a lot about how to work on a team and approach problems from different perspective to reach our goals. I may have started Jackson Sky on my own, but it wouldn't be where it is today without talented people like Patrick and Jon, Katie our copywriter, and Mandy our print design master.
What I Didn't See Coming
Not that every moment has been a goal reached or vision achieved. Picture me, sick as a dog, driving 3.5 hours down to Tell City, Indiana to pitch a complete rebrand to Perry County. I fought my way through the long drive for what I thought would be something of a Q&A session, but it turned out that they were expecting a whole presentation, for which I was completely ill-prepared (no pun intended). I did my absolute best to keep it together long enough to present something worthwhile, but it wasn't meant to be. I only had 15 minutes for my presentation, which was interrupted when I had to excuse myself in the middle of it, due to a sneezing and coughing fit. When I returned, it was clear I had lost whatever attention I had in the first place, and based on some of the sympathetic looks I was receiving, I'm pretty sure they thought I may have been crying.
I left the meeting sure nothing would come of it (spoiler alert: nothing did), tried to find some humor in the situation, and despite my cold and allergies, was determined to see a few sights (I mean, let's face it: I was pretty sure I wasn't going to be back to Tell City anytime soon). After a disappointing visit to a famous pretzel factory, I was en route to the Hoosier National Forest when my car started acting up. Four visits to AutoZones and Walmarts to try and diagnose the problem later, I found out my car would need to go into the shop—and I had a nail in my tire. So I sat, sick and fairly miserable at this point, for hours at a Walmart in the middle of nowhere just so I could get back home to my bed.
Fortunately, when I think back over my 10 years owning Jackson Sky, this one trip stands out as a rarity in almost every way. Few meetings are disasters. Rarely do unfortunate events pile up like this. But in one important way, this story captures something very important about my experience in business ownership: You can't always predict what's going to happen along every journey. If I'd seen the events of that day coming, I may have opted out. But there have been plenty of other things I couldn't have predicted that have made my journey with Jackson Sky incredible.
I couldn't have predicted the amount of work (both relentless and rewarding) that would be involved in owning a business. But I also couldn't have imagined the relationships I would build with co-workers, clients and colleagues along the way. From the outside, it might seem like owning a small business is a bit like that road trip to Tell City. All alone, out of control. But the reality of it is that the journey is made up of many road trips, often without a nail in your tire. They lead you to co-workers who you can call friends, projects like Perry Township Schools (not to be confused with Perry County) and Patachou, Inc., groups like the Startup Ladies and pro-bono clients that are very dear to your heart, like Paws & Think.
What I See Coming Next
When I think about the future, growth is what I have on my mind. I know I can't predict everything that may come, but I expect to continue with our momentum. To grow our existing relationships (and build new ones). To help our clients continue to grow and find their own success. To grow our projects and tackle new challenges. Most importantly, to welcome whatever comes the next ten years—expected and unexpected alike.
---
Many thanks to the team at Metonymy Media for their creative writing services. They made writing this article an enjoyable trip down memory lane.
Photos: Past & Present

This is the only photo I can find of Patrick and me from when we worked together as interns circa 2004. It was on the company's career opportunity page, and was up long after we left.




In 2008, my first office was at home. My cat, Jackson, and dog, Skyler, were my first "co-workers." The TV is long gone, but I still use the desk at our offices today.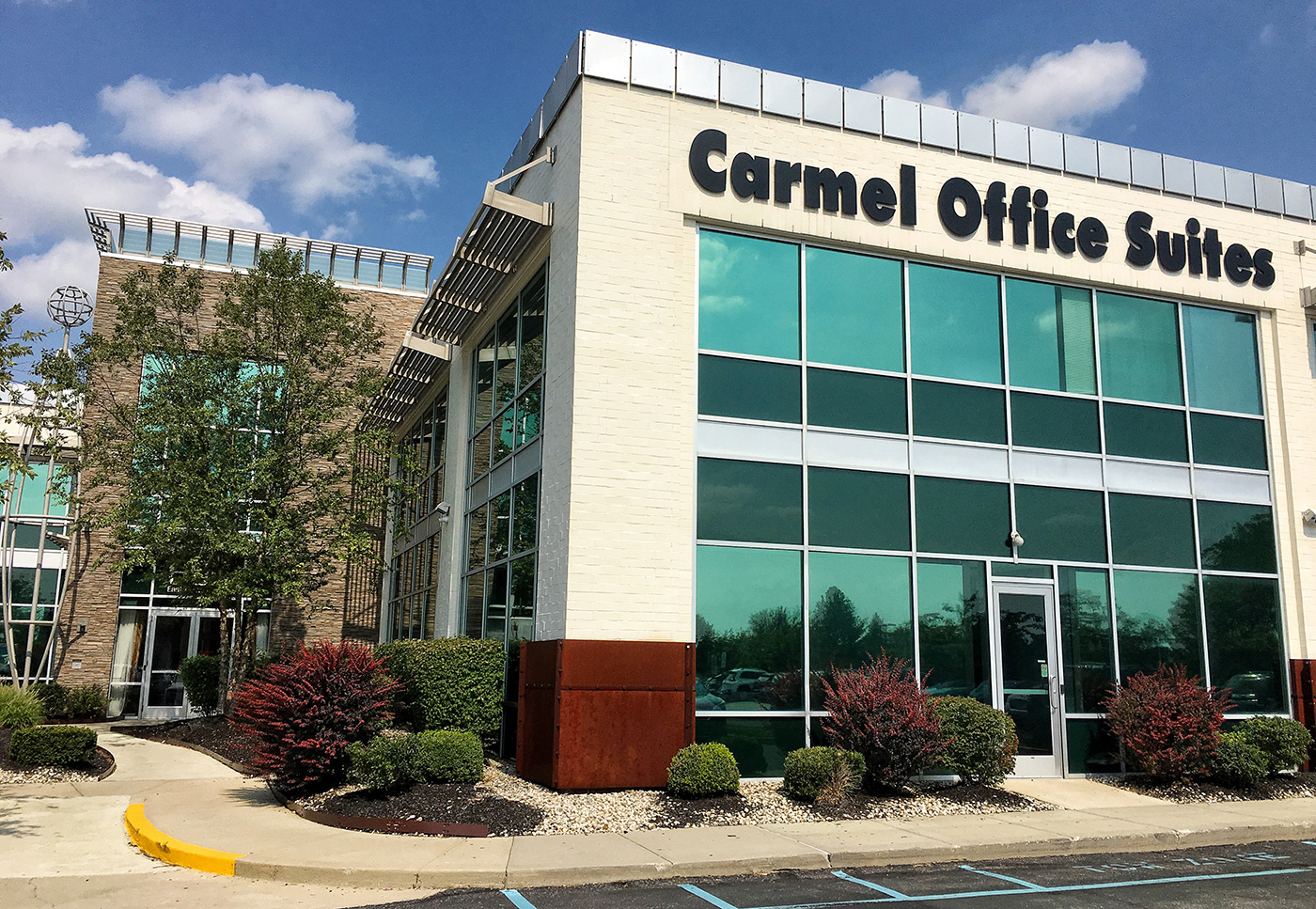 Carmel Office Suites has been Jackson Sky's headquarters since 2012. It's shining moment was when it had a brief cameo in the hit NBC show, "Parks and Recreation."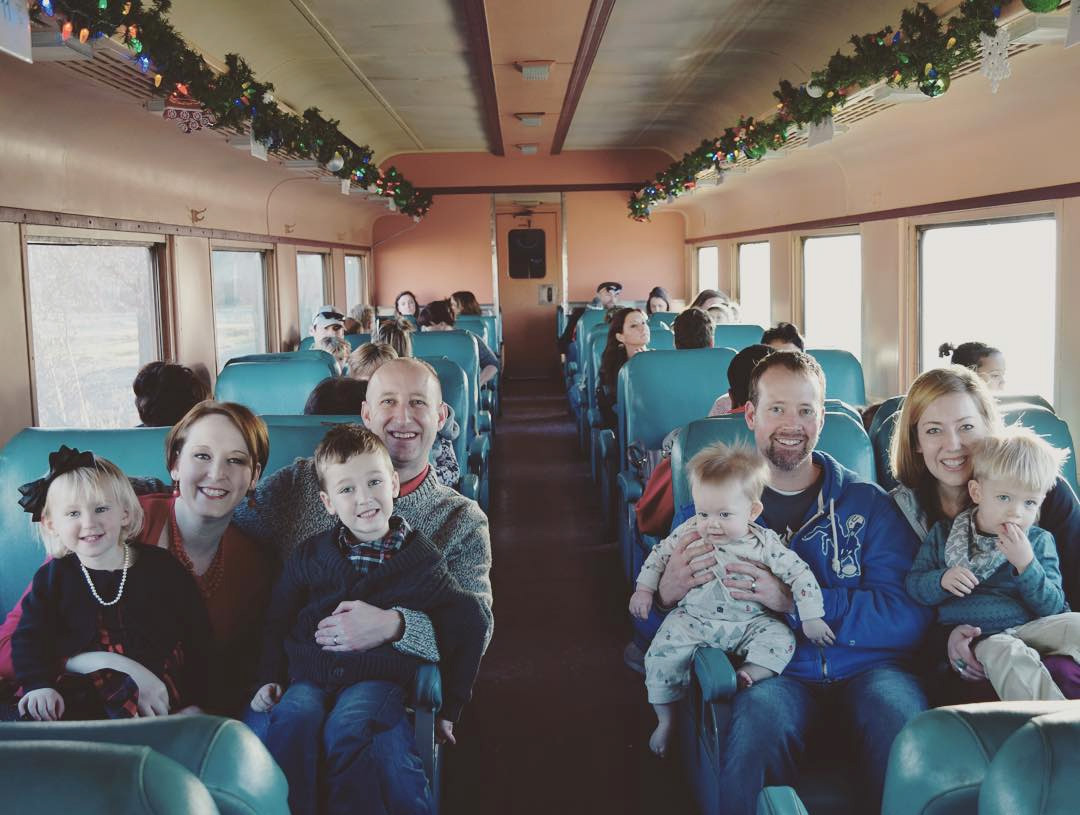 All aboard! Patrick and I (and our families) celebrating the holidays in 2015.


The Jackson Sky crew at Tinker Street in January 2018.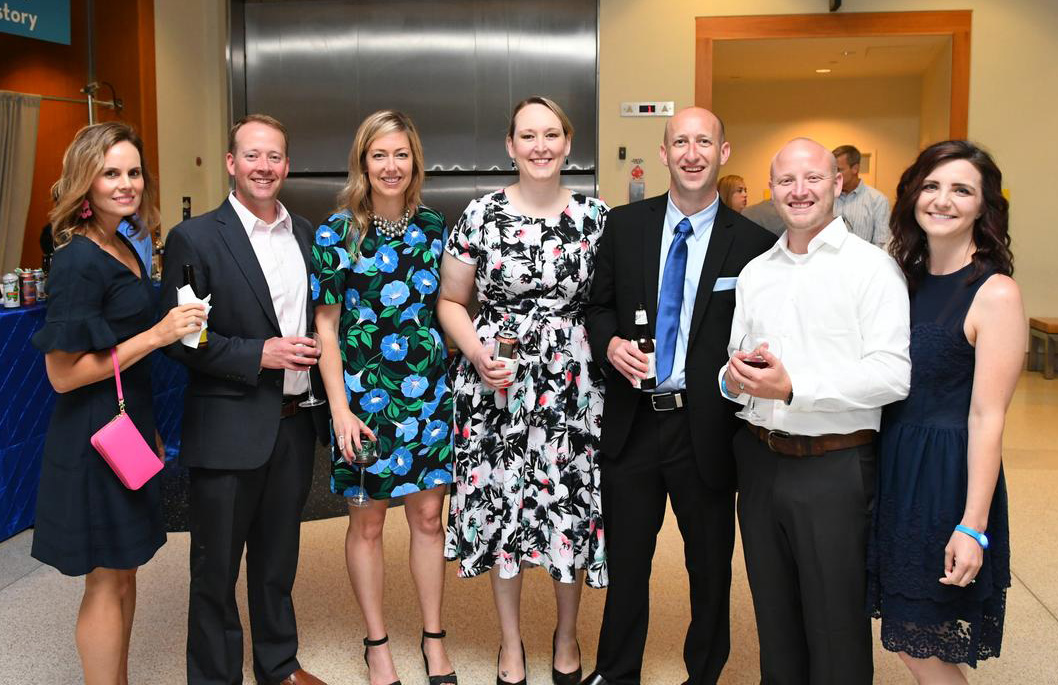 Jackson Sky was a sponsor at the "Miracle Maker Celebration" COTA Fundraiser in June 2018.
Share this article