The Coalition for Construction Safety (CCS) first began working with Jackson Sky in 2013 when they needed a separate website for their non-profit foundation. Throughout the years, we offered website support as well as designing print marketing materials. So when CSS knew that they were going to overhaul their certification platform at the beginning of 2020, they decided it was a good time to redesign their site as well, and we were a natural fit for that project. What excited them about the new website was not only a brand new design, but also the custom page builder and templates we would create in WordPress that would make updating the website a breeze.
The site also has a members only section, and the option to become a member (or renew your membership) online. Their calendar of events shows what they have coming up and links over to Eventbrite, which is their preferred event management solution.
See the before and after below and visit the new CCS website at ccs-safety.org.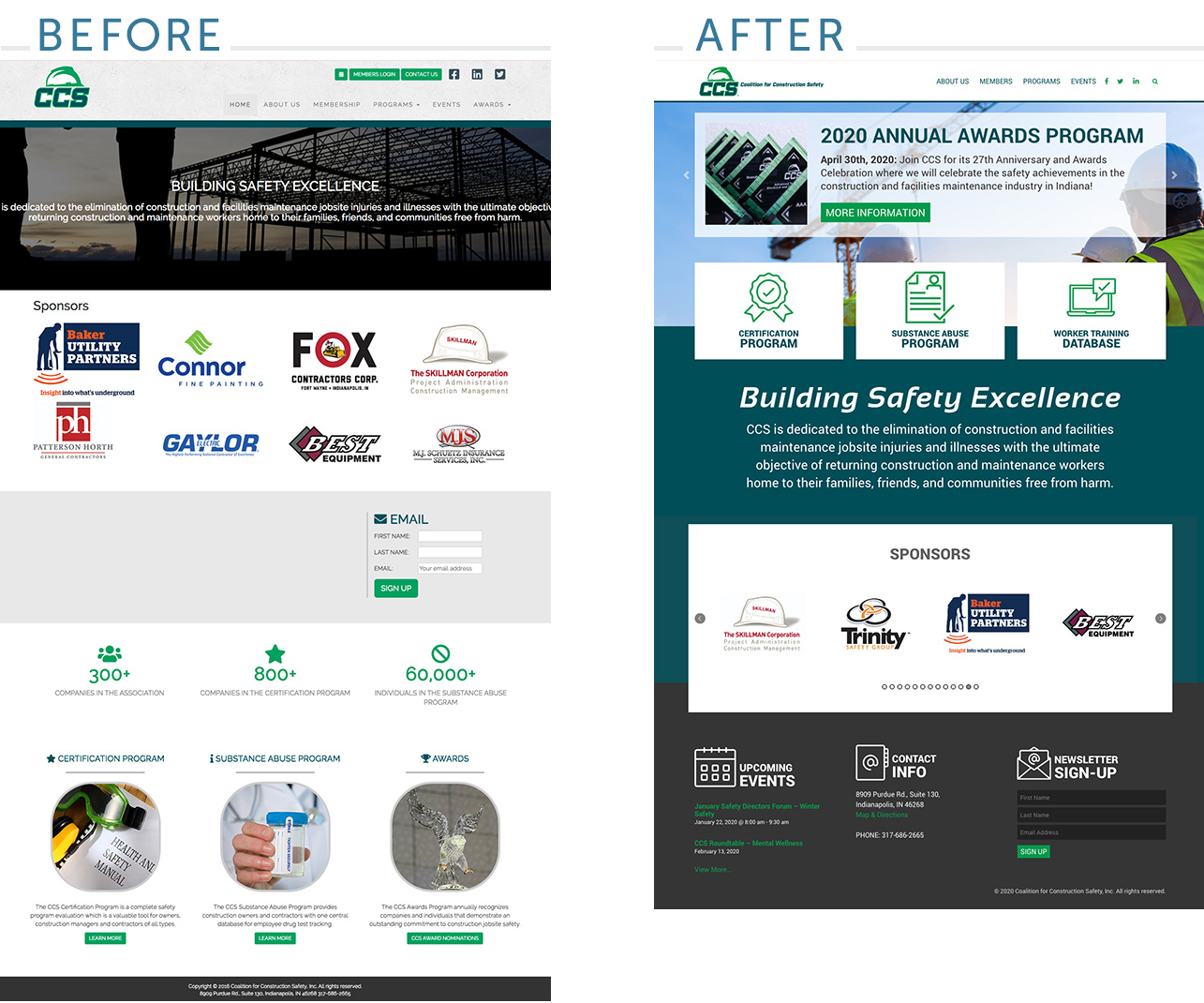 Share this article