The Extension Disaster Education Network (EDEN) is a "collaborative multi-state effort by Cooperative Extension Services across the country to improve the delivery of services to citizens affected by disasters." Their mission is to reduce the impact of disasters through research-based education.
When the leadership of this effort was transferred from Louisiana State University to Purdue University, they called upon Jackson Sky to help redesign, reorganize and transition the site from a limited CMS to WordPress. (Jackson Sky has a longstanding relationship with Purdue extensions, including Community Development Extension, Forestry & Natural Resources and the Pesticide Program.)
EDEN had an existing logo and established brand guidelines that needed to be followed; however, the ability to find information on the previous website was an ongoing challenge. For that reason, reorganizing the structure of information was an imperative first step. Two custom databases (for the directory and 400+ resources) was developed so that individuals and disaster resources could be quickly and easily found through searchable keywords and filters.
See the before and after below and visit the new EDEN website at extensiondisaster.net.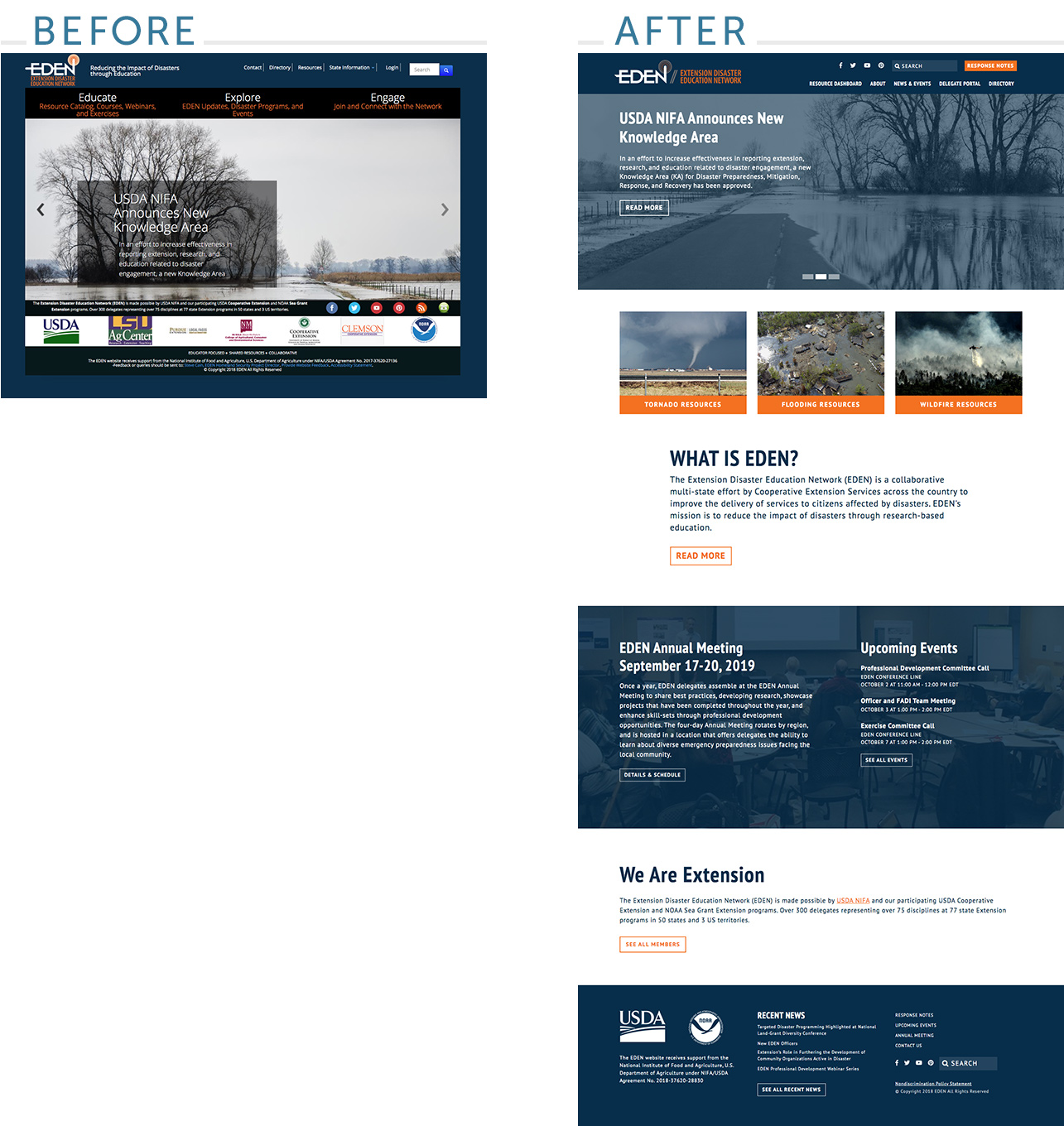 Share this article