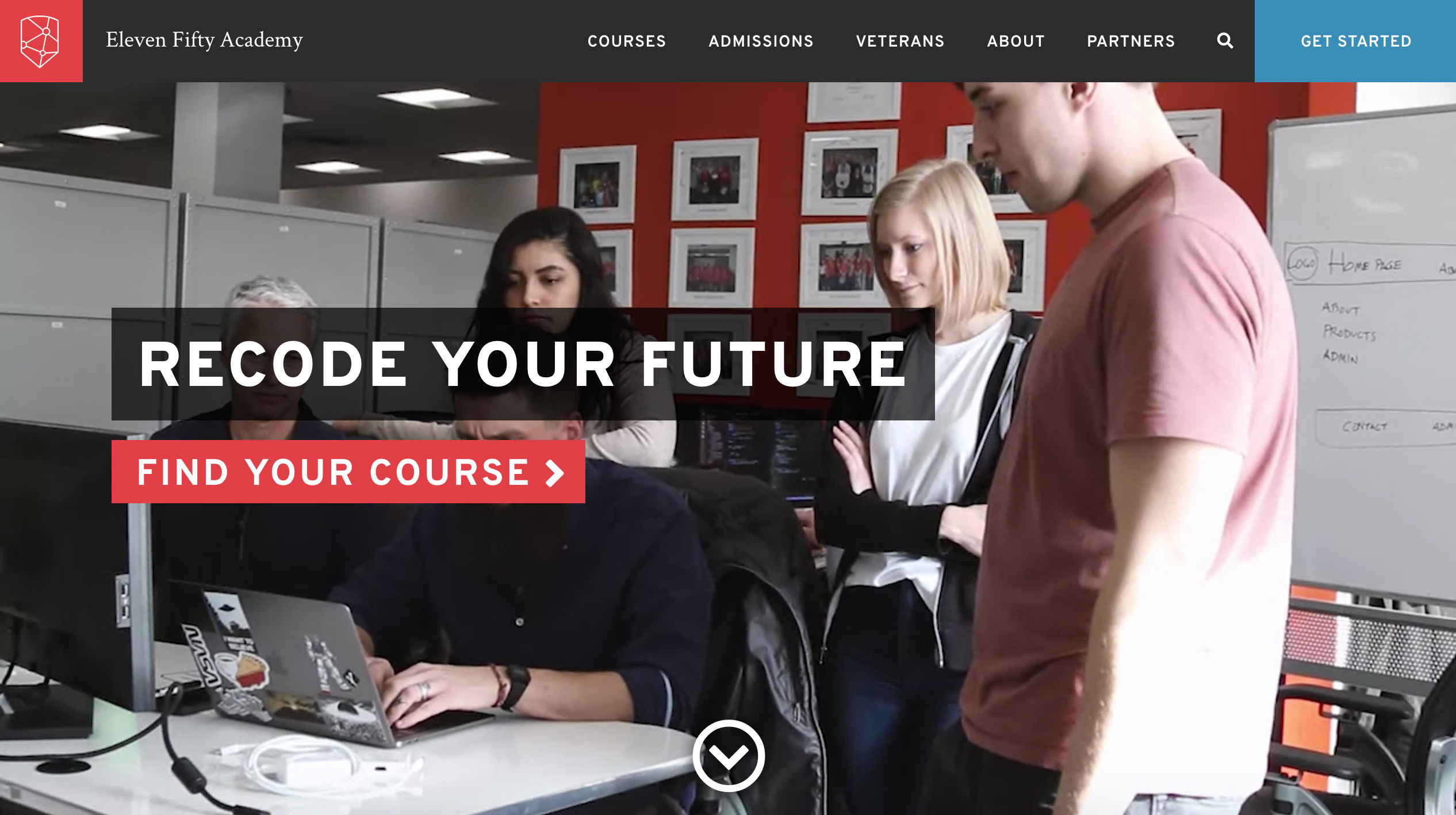 Eleven Fifty Academy is giving individuals the opportunity to recode their future. As the first coding bootcamp in Indiana (and the only nonprofit code academy in the state), it's led the way in helping students join the ever-growing tech industry.
Eleven Fifty Academy is making a positive impact every day, but their previous website was … not. The information on the site was unorganized, overwhelming and hard to find. The photography and visuals didn't convey the culture and camaraderie at the Academy. Working with Jackson Sky, the site's strategy, structure, design and development underwent a complete overhaul.
The result was a brand new site with information organized for optimal usability and a custom WordPress theme thoughtfully created to enhance the user's visual experience.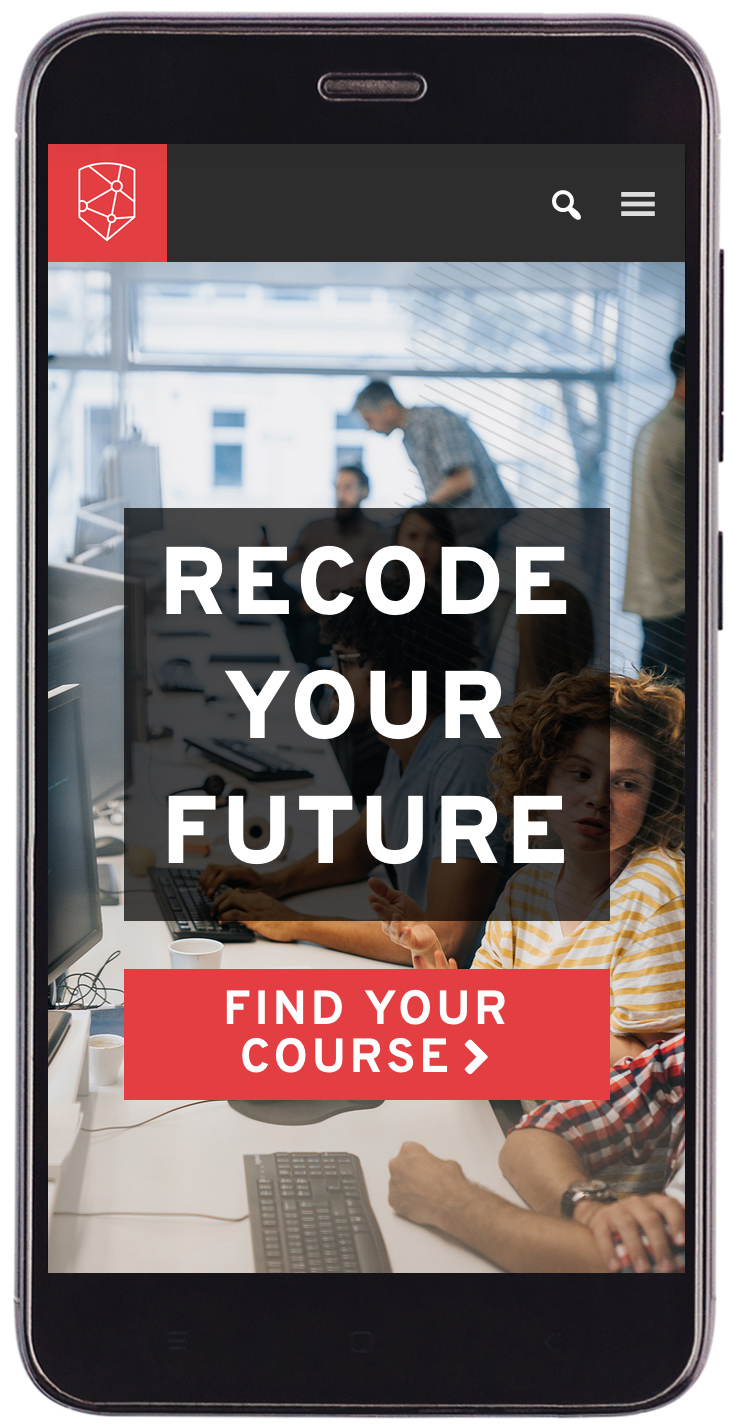 The visual goals for the new site included a refreshed color palette, more videos and custom photography throughout the site. (The previous site used stock images and an overabundance of icons.) The home page was evaluated and condensed to highlight and feature key information, resulting in the height of the page being reduced by over 50%.
Special attention was paid to how the site displayed and functioned on mobile devices as the majority of recent traffic was coming from users on their phones.
The content from the previous site was evaluated, and a new sitemap was created. Out-of-date or unhelpful information was removed, and new content and features were added to enhance the experience. A mega-menu was built to help users easily find and navigate through the information on the site.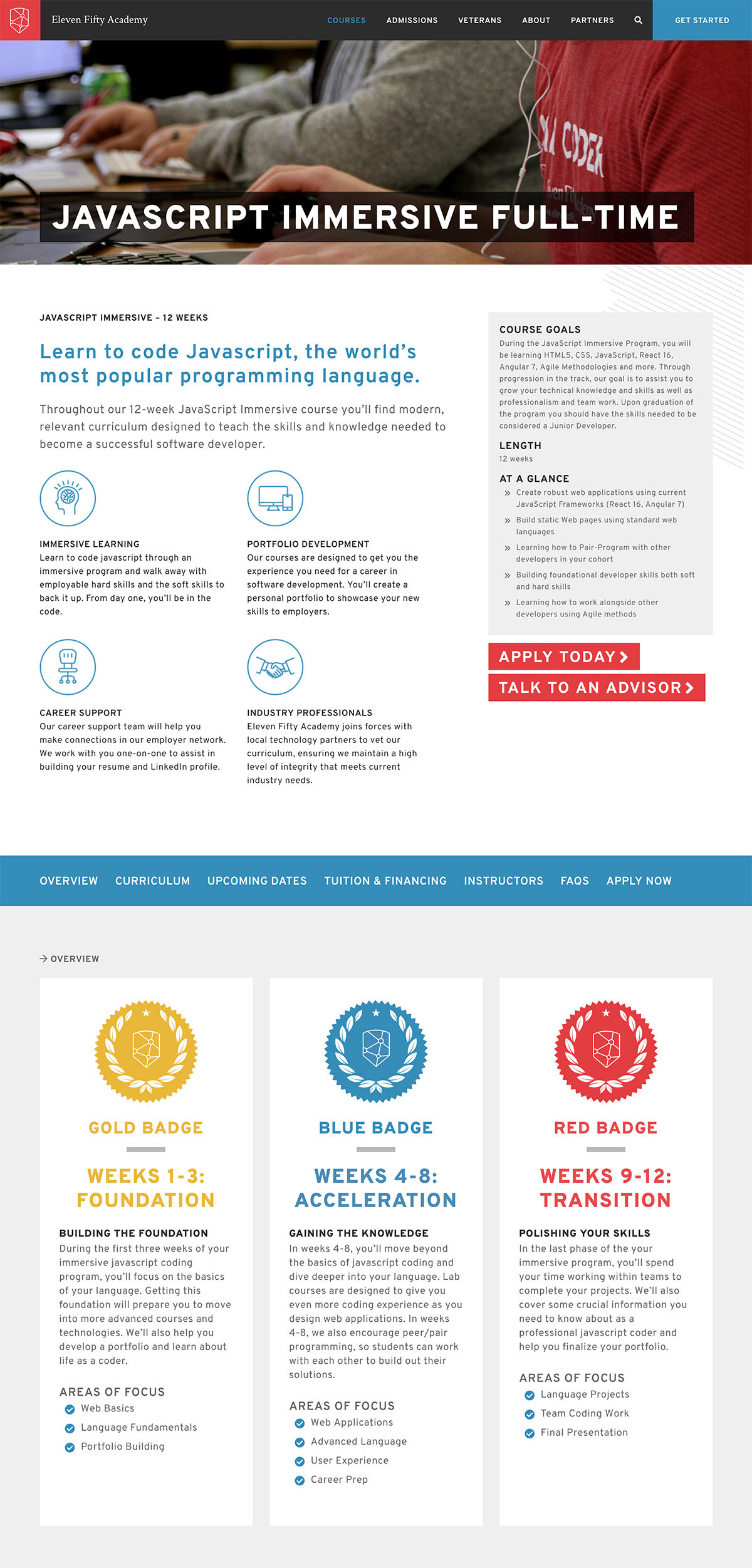 Visual consistency and cohesion throughout the new site was complemented by custom templates for special pages, such as the individual course pages.
Eleven Fifty Academy has courses being added on a regular basis, and the custom WordPress instructions that were provided will make adding new content and pages something that can easily be done using custom fields. Because even though they are a coding academy, one shouldn't need to know HTML to update their site.