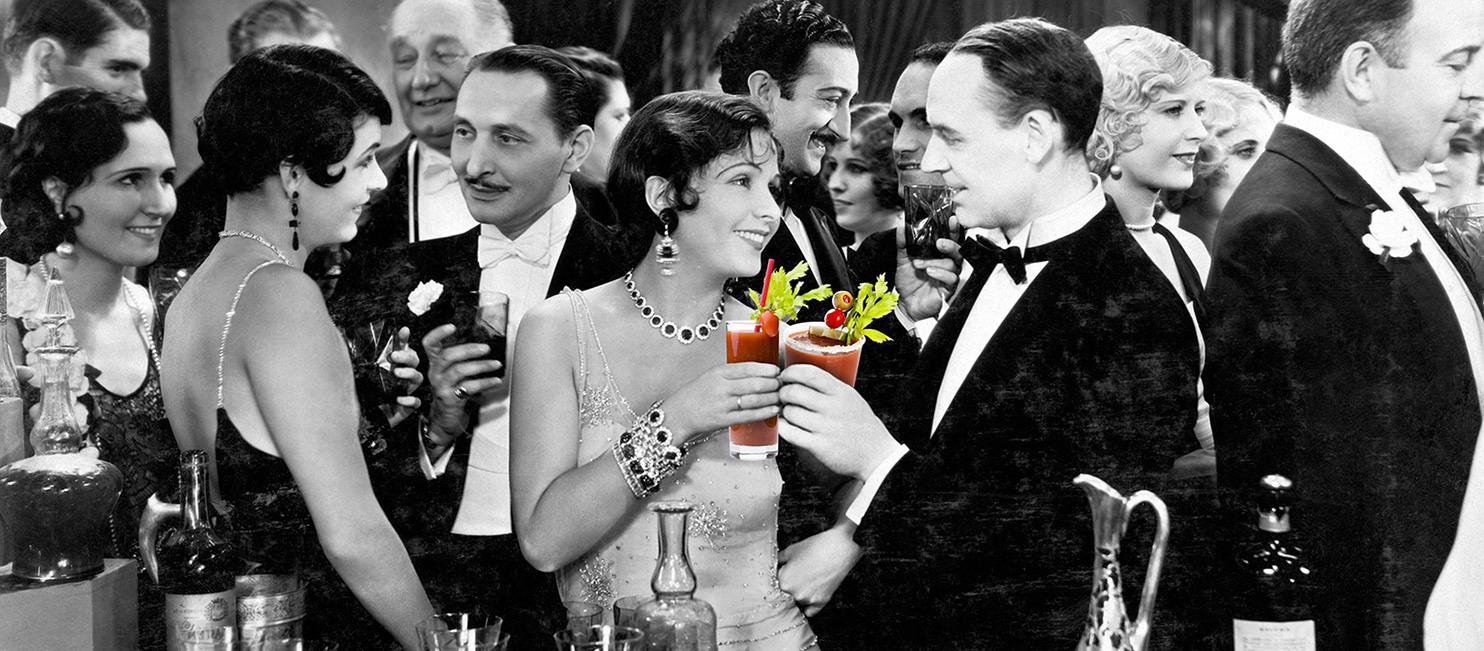 There is a possible misconception that when existing clients approach us to say they are ready to redesign their site, we might not take it well. This couldn't be any further from the truth! We pour ourselves into our projects and want our clients to be 100% pleased with the results, but trends and technology change, and therefore, websites need to be updated every few years to reflect that.
In the case of Hoosier Momma, we launched their site in 2010, so it was certainly ready for a whole new look.

One goal for the new site was to have a big visual impact right away. The client had a Prohibition-era stock photo that she kept coming back to, and we agreed it would be a great opening image for the site. (Jackson Sky's Photoshop skills came in handy when it was time to put some Bloody Marys in their hands to add a bit of fun.)
The purchasing section of the website also needed help. The old site was crowded, and buying the products online was not as intuitive as it should be. It also lacked the information that a buyer might like to know (such as nutritional facts and ingredients).
The new site still uses PayPal as the ecommerce tool, but it's been stylized to match the site. Additionally, the product pages have been cleaned up visually, so they are all uniform in showing the product label, description, nutritional facts and ingredients.
In addition to the new design, the overall content and messaging on the site was evaluated. There were pages on the site (like the blog) that had incorrect information and sections that hadn't been updated for a while. For this reason, the content was streamlined. The blog (which was stagnant) was replaced with a responsive Facebook feed on the homepage.
The previous site wasn't responsive, so that was another important part of the upgrade. Now the site can be easily viewed on monitors of any size.
The new site is still integrated with WordPress, but all existing plugins were evaluated and updated. As with all of our web clients, custom instructions were provided that outline how to update all the new areas on the site.