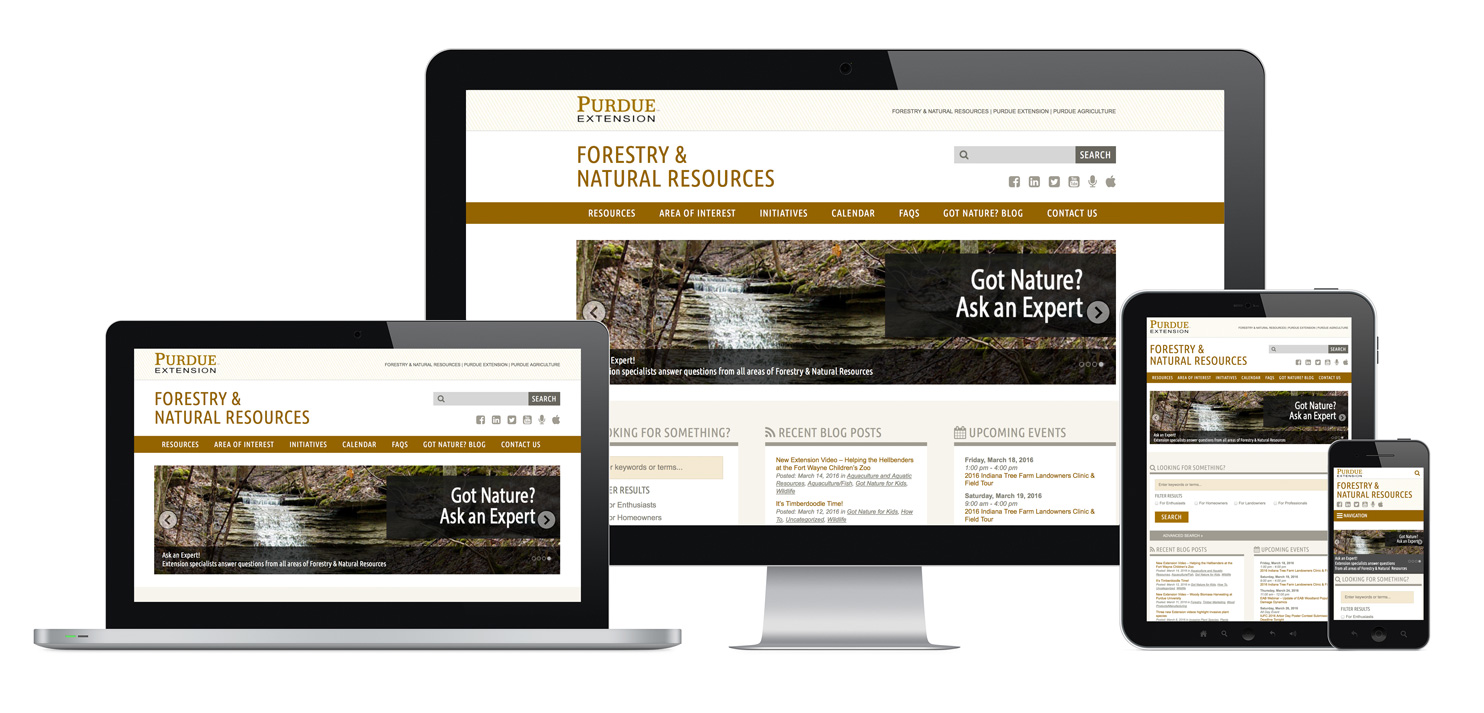 When the Forestry & Natural Resources Extension at Purdue University received permission to hire an outside company to redo their website, they knew their project had more considerations than simply customizing a WordPress theme. Their existing site was built on a cumbersome SharePoint platform. They had hundreds of blog posts. Their content was very disorganized, and their users were having trouble finding the information and resources they needed. Those were the fundamental issues.
Additionally, the site needed to be developed on the Purdue server (which allows for limited access), and the site's design had to adhere to strict brand guidelines.
Having worked with educational institutes in the past as well as nonprofits with large amounts of content in need of organization, Jackson Sky was ready to meet these challenges head-on.
Prior to designing concepts for how the site would look, Jackson Sky addressed the primary issue of content organization and usability. Together with the client, a site map was built, and the flow of information was analyzed in great depth.
Their old navigation menu had 12 main pages and 35 sub-pages. And this didn't even include the new sections they needed. Through many discussions and strategy meetings, we were able to get this information refined to 7 main pages and 16 sub-pages. Additionally, we incorporated an advanced search feature, so that if a user was still having difficulty finding the information they were looking for, they could narrow it down using this feature.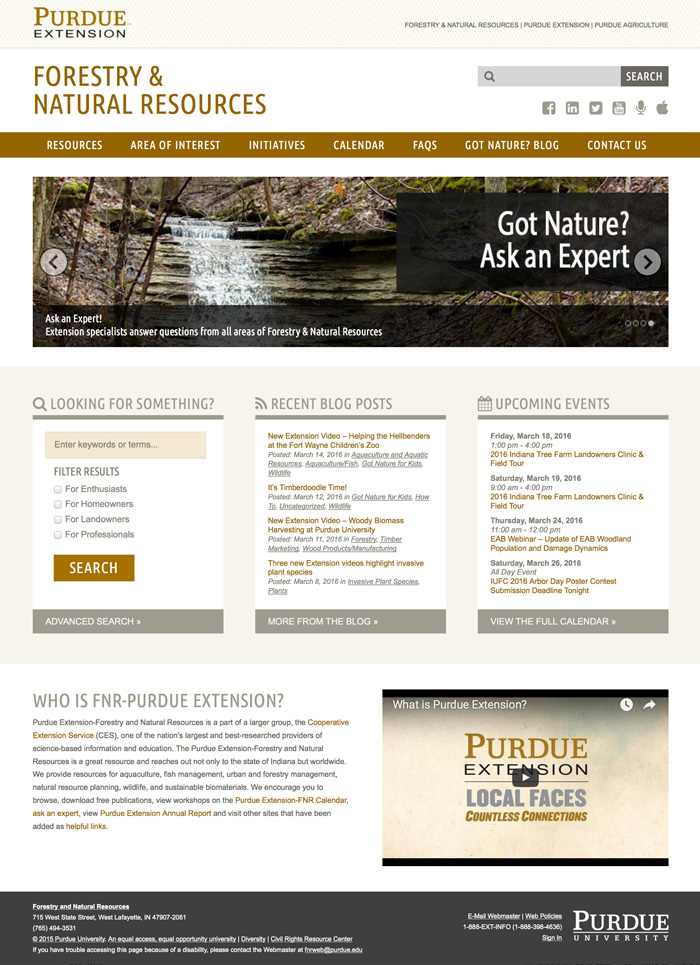 A custom design (that fell within the parameters of the style guide) was created, and a responsive WordPress theme was developed. All the content (including the 200+ blog posts) was copyedited for spelling and grammatical errors. Additionally, inconsistencies in terms or keywords were corrected as well as broken links or missing images.
The final result is a website that is much easier to navigate, optimized for screens of many sizes and more user-friendly for the staff to update (as they do on a weekly basis).