Strategic Advantage, Inc. (SAI) was founded over 25 years ago and began helping clients understand the confusing pricing practices of the corrugated packaging industry. Over time, they developed proprietary software that analyzed the costs of corrugated packaging and eventually used this software to help negotiate a reduced cost for the buyers while supporting the sellers with a profit opportunity. This solution was referred to as The BoxPrice Method.
When the owner of SAI and The BoxPrice Method contacted Jackson Sky, he knew that his website was out of date, and the product, services and target audiences were not clearly defined. The site's domain, boxprice.com, didn't match the name being used on the site (The Box$hop Method). Because of this, our first step was working with the client to completely overhaul all the content on the site and form a clear messaging strategy.

Once the content and message were defined, a new identity was designed to connect "The BoxPrice Method" with the URL that had been in place for 25 years.
For the new website, the client wanted a big visual impact that would showcase the new content we had developed. A responsive design was created that encompassed the vision that the client had for the new site, including parallax elements on the home page to increase visual interest.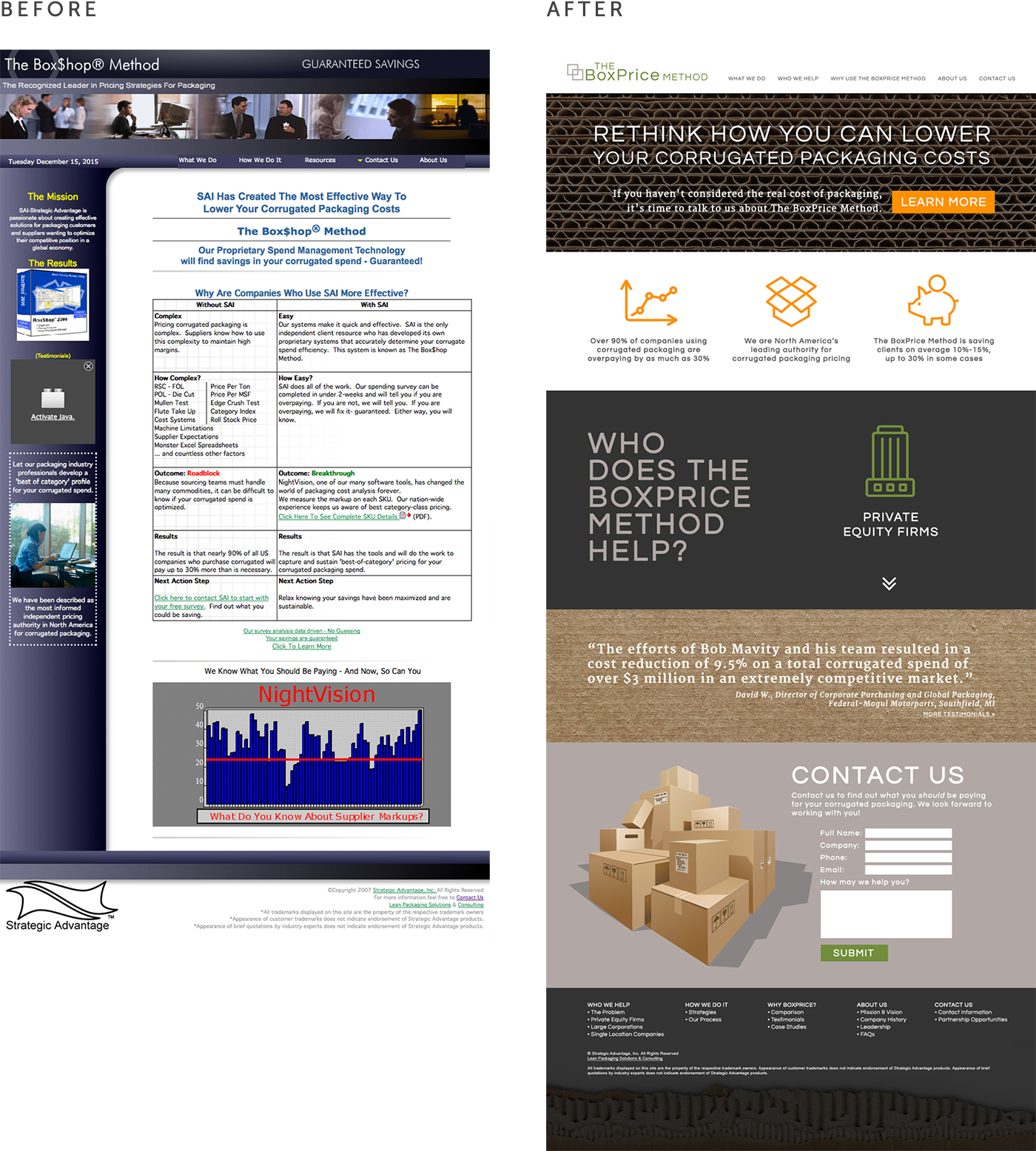 Custom illustrations were also created to match the new brand and serve as a visual guide to the process as part of The BoxPrice Method.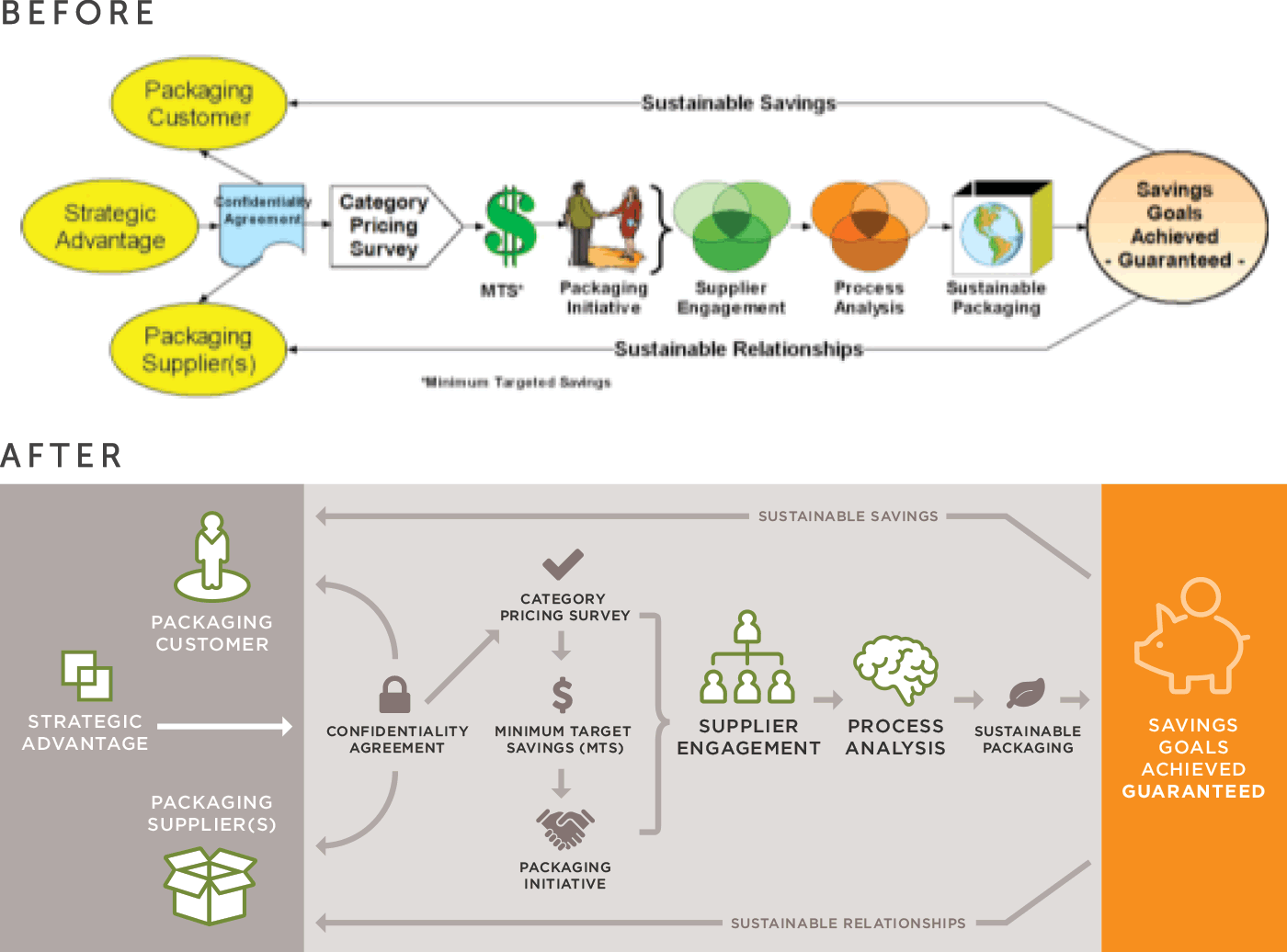 The final step to the project was curating the SEO titles, tags and descriptions for each page on the new site.