We've all been there. You've launched a site, and everything is working smoothly. You do one last test of the online forms, and what's that? The email notifications are not successfully arriving at the correct inbox, so you start troubleshooting.
Does email-to-email communication work? Yep.
What about if you change the form notification to a different – possibly Gmail – address? No problems.
You check Gravity Forms support to see if the answer lies there. Not much help.
Well, my friends, we have the answer. This issue occurs when you point Name Servers or A Records from Hosting Company ABC to Hosting Company XYZ. But you keep your email service with Hosting Company ABC (by using A Records or MX Records). This may seem confusing to the average Joe, but if you are in the business of web development, this is a very common scenario.
There is ONE TINY STEP in this process that, if forgotten, can cause local emails sent from the site (via Gravity Forms, Comment Notifications, etc.) to fail to be delivered. Here's how to resolve that:
PLESK
If you are working with Plesk, you will notice that when you add a new domain (even if you are simply pointing to it via A Records or DNS), it automatically turns the mail service on. You have to go into the General Mail Settings and simply uncheck the box next to "Activate Mail Service on domain" (see images below or read Media Temple's step-by-step instructions on how to do this). You need to make sure to do this step, even if you already have your MX records pointing elsewhere.
Step 1:


Step 2: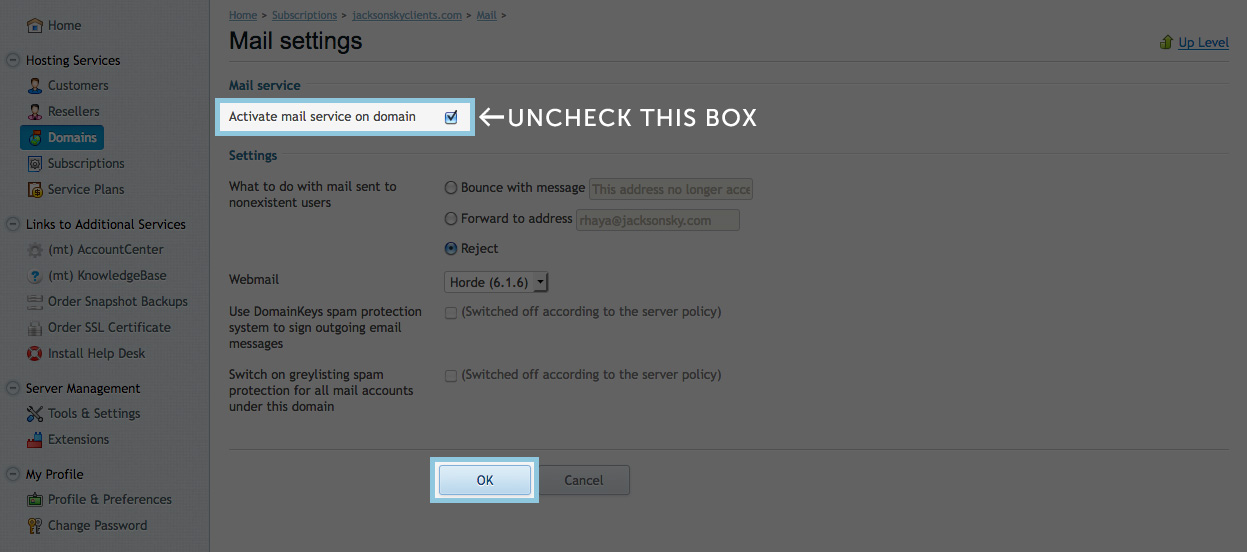 cPanel
If you are working with cPanel, you will also need to turn off the mail service, even if you have set up MX records to point the mail service elsewhere. To do this, choose the option from "Automatically Detect Configuration" to "Remote Mail Exchanger" (see image below).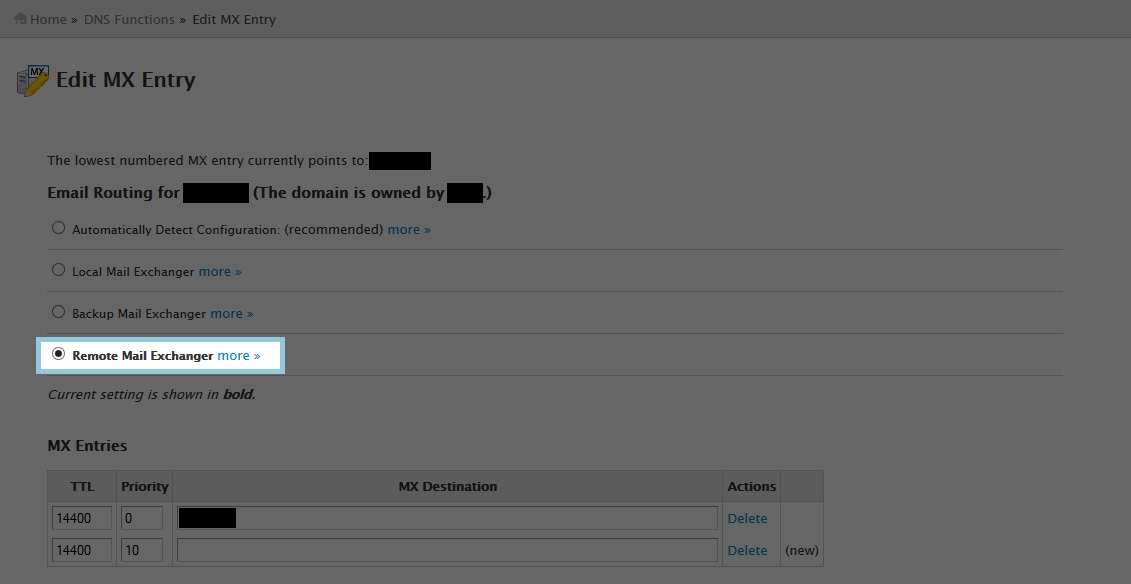 Following the above steps should resolve your issue and save your head-scratching for the next challenge.
Share this article
2 responses to "Local Emails, Name Servers & Mail Server Configuration"