Our relationship with Central Indiana Land Trust began as many of our client relationships do: a simple request that blossoms into many years of working together on projects, both big and small. The Central Indiana Land Trust brand was one that was recognized throughout the state, both digitally and on the signage for public preserves. However, the font and layout were in need of a slight update. The vertical orientation was difficult to work with at times, and the serif font had lost its appeal with the Land Trust's team. After exploring different type treatments to pair with the iconic mark, the refreshed logo was simple and modern, and multiple orientations were provided to accommodate spaces of any size.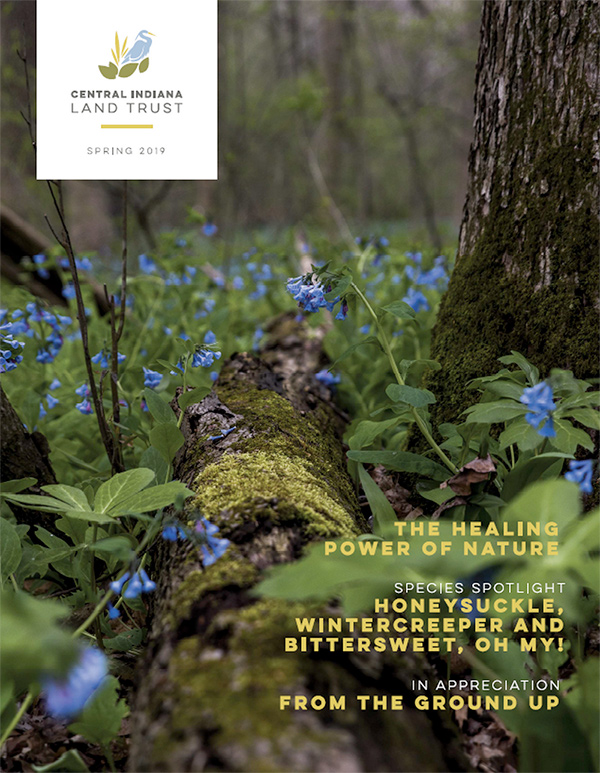 After the logo refresh, we embarked on a total overhaul of their newsletter. Large imagery, illustrations and easy-to-read layouts gave a complete transformation to these newsletters. We continue to work with Central Indiana Land Trust in designing four newsletters each year. They are printed locally, but also have online versions available on their website. View the first one we created (in Spring 2019) here.
In 2020, Central Indiana Land Trust celebrated their 30th anniversary. To commemorate this monumental achievement, they wanted a 30th anniversary logo that would be used across all mediums, from their website to printed newsletters.
This logo was also the inspiration for their annual event, for which we created all of the pieces. Taking a break from our screens, actual watercolor paints were used to create these pieces, which highlight all the beautiful local fauna and flora of Indiana.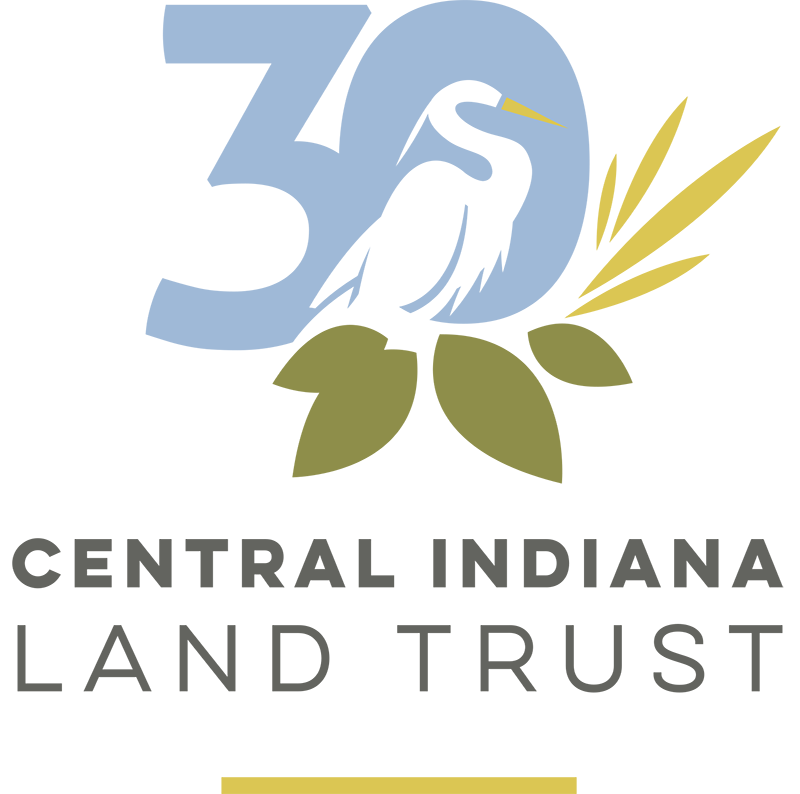 ---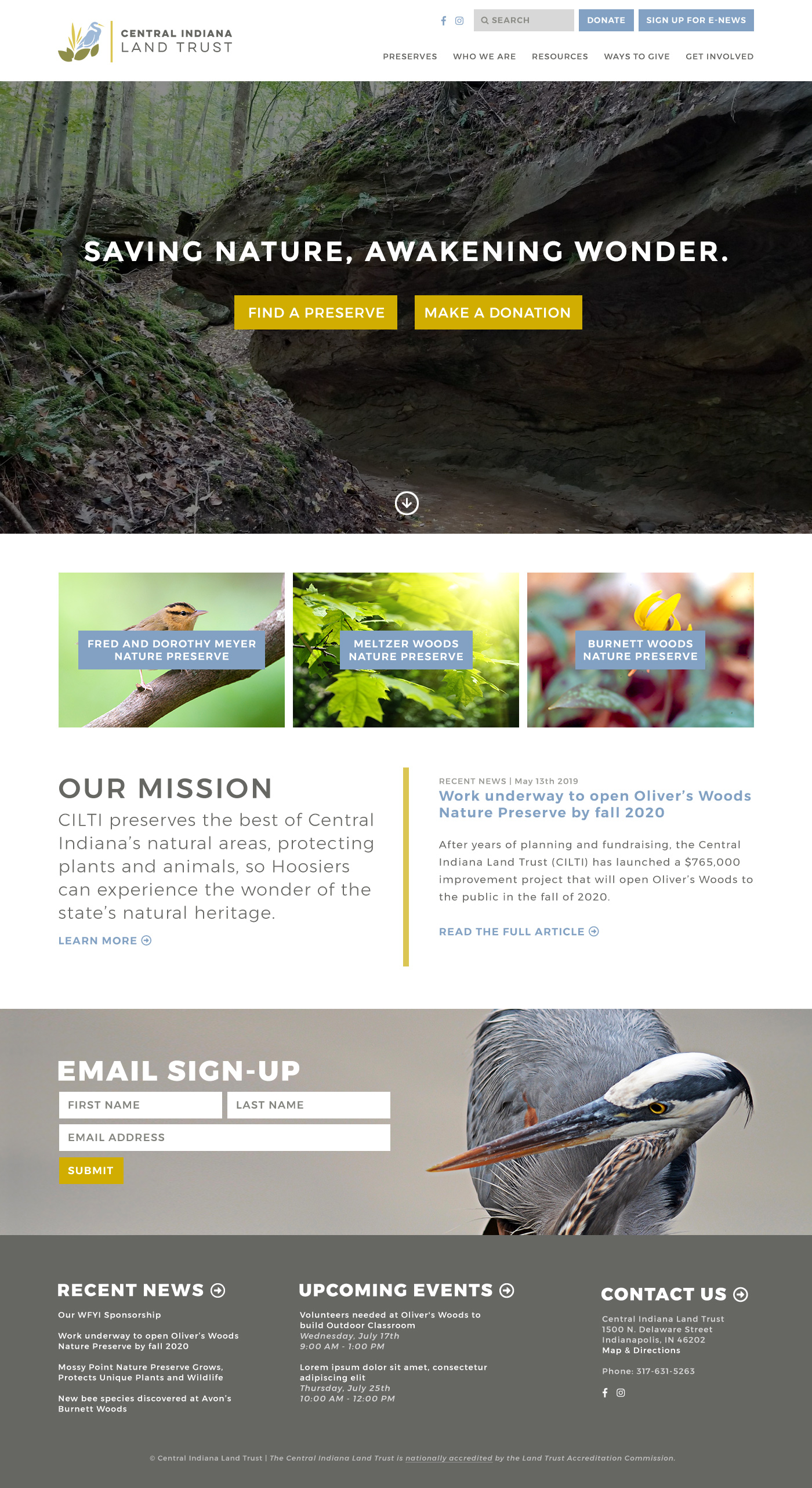 When it came time to redo the website in 2020, the group wanted to maintain working with their local developer (which we also supported and had worked with before). But we were brought in to provide creative and design consultation and direction. The new website is full of large vibrant images and detailed pages dedicated to all their preserves. The pages include access information, weather conditions and descriptions of unique natural features. The icons on the preserve pages were also custom-designed by Jackson Sky.