COTA (Children's Organ Transplant Association) is a longterm client of Jackson Sky. In 2015, we updated their website, a project that included extensive custom database work that integrated their campaign fundraising software, DonorPerfect. A couple years later, they sought a solution that could work as a content management solution for all of their microsites and also could be integrated with DonorPerfect. Nothing they could find on the market was able to address these two key pieces of criteria, so they approached us to build a custom solution.
The system has a login for super administrators as well as campaign managers. It's from this area that they can update their home page, post news, create events and share photos for their specific campaign.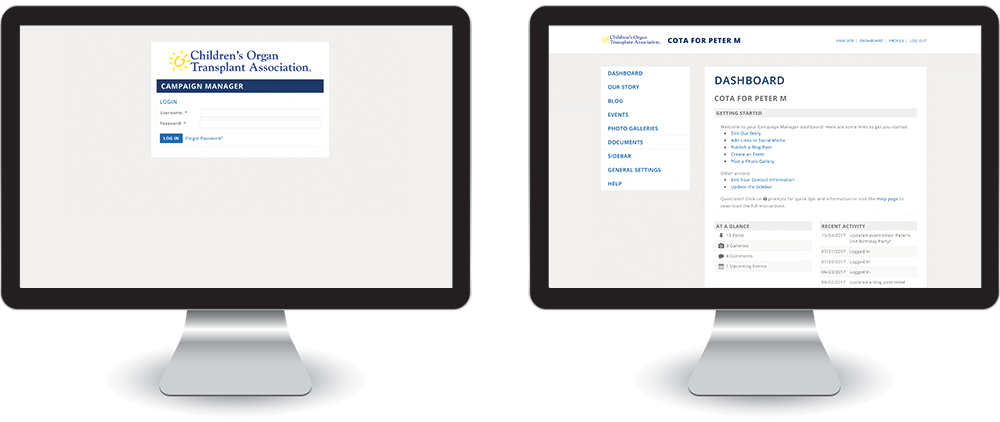 That information would populate the content on the individual campaign microsite, which would serve as their specific online fundraising tool. Furthermore, the site is integrated with DonorPerfect, so the account information and fundraising goals and achievements are updated in real time.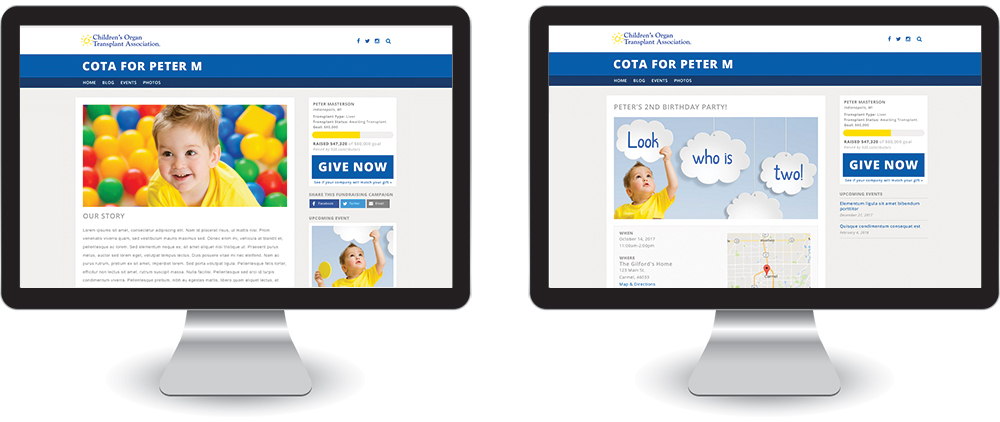 The last step of the process was to provide custom, branded instructions that COTA could distribute to their campaign managers, so they were able to feel confident and comfortable building their site and raising funds for their specific campaign.
---
Upon launch of the system, Jordan Lewis, Director of Digital Media and Technology for COTA, said:
"After spending nearly a year researching and testing the top-rated fundraising platforms available that could interface with DonorPerfect, we were unable to find even one that offered all of the options we needed for our organization out of the box. Customizations for those platforms were very expensive, and the fees associated with their use were more than we could afford. At a time when we thought we were out of options, we thought about Jackson Sky.
We have worked with Jackson Sky for years on different projects and have always been very happy with their level of expertise, responsiveness to our requests and ability to work with us to find a solution to any problem we have had. We thought that building a customized platform that would integrate with DonorPerfect would be too costly, but after meeting with Jackson Sky to discuss, we found we could get exactly what we needed for our organization for far less than every other option we reviewed.
Jackson Sky's expertise in their field gave them the ability to ask questions and offer enhancements we had not even considered. They worked quickly to produce drafts of the system we had only envisioned.  We reviewed progress together as development continued in meetings where it felt like they were a part of our organization. They took the time to learn about our organization and processes and listened when we had questions or concerns about how something would work. They worked directly with the API integration team at DonorPerfect to make their platform communicate directly with our DonorPerfect database, saving us valuable time in many internal processes that had been manually driven before. In a much shorter time than other platforms we had researched had estimated it would take just to implement their out-of-the-box platform, we had a custom solution from Jackson Sky tailored to fit our organization's needs. With Jackson Sky's help, we are now able to help more people with far fewer resources while using a system that not only works great but also looks amazing as well!"
---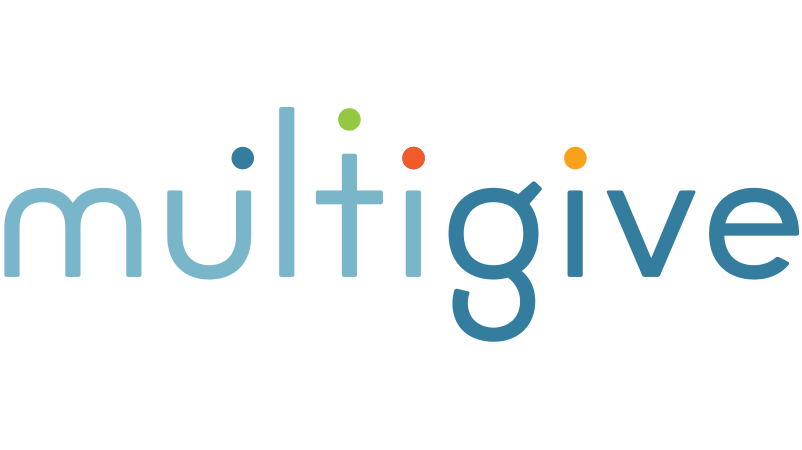 The positive reaction from COTA and the success of this platform has led us to brand it as a unique solution, which we are calling MultiGive. If you are currently a DonorPerfect customer who sees how this software could fill a gap in your organization, we invite you to learn more about it by watching the demo video below and then contact us with additional questions or to receive a quote.