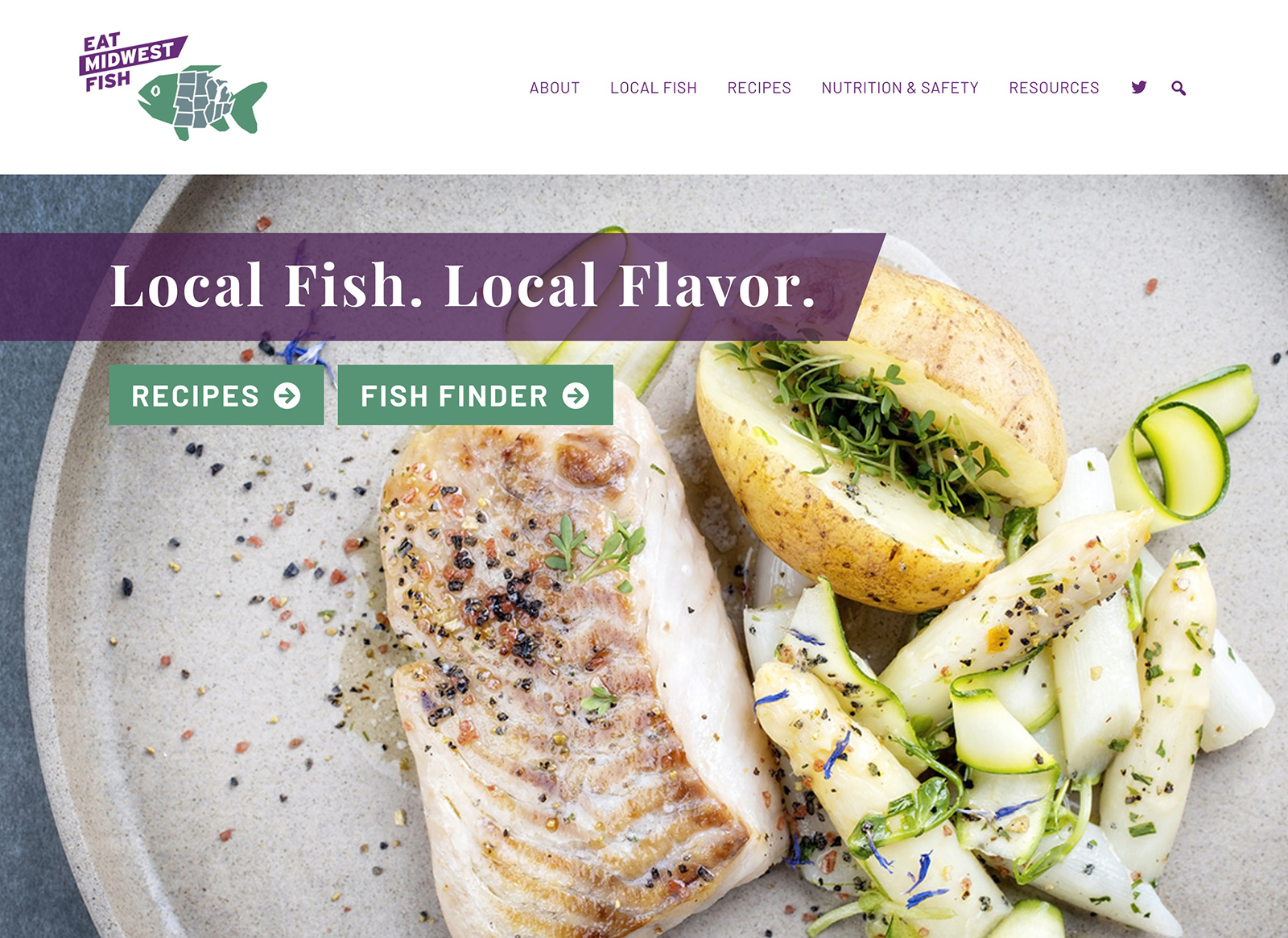 Since launching the Illinois-Indiana Sea Grant site in 2018, we've continued our partnership by working on a variety of projects, including website enhancements and new online tools. However, when it came time to create a resource to educate Midwest consumers about sustainable aquaculture and local farms, it was clear that an entire website could be devoted to this topic.
Enter EatMidwestFish.org. This new website "provides resources to inform and inspire consumers to eat more fish and shellfish, including resources focused on where to find locally grown products, what types of products are available, how to source and cook these products, and how farmers are growing both freshwater and marine animals in the Midwest."
The Eat Midwest Fish brand was established prior to the website design, and the fresh color scheme gave it a distinct identity of its own that was separate from the Illinois-Indiana Sea Grant website.
After creating a custom website design based on the Eat Midwest Fish brand, we turned our attention to creating the special features that would exist on the site. First is a fish locator where consumers in the Midwest can search for local fish farmers and producers based on their proximity by zip code. Information about the farmers is included as part of this feature along with videos and the importance of buying local.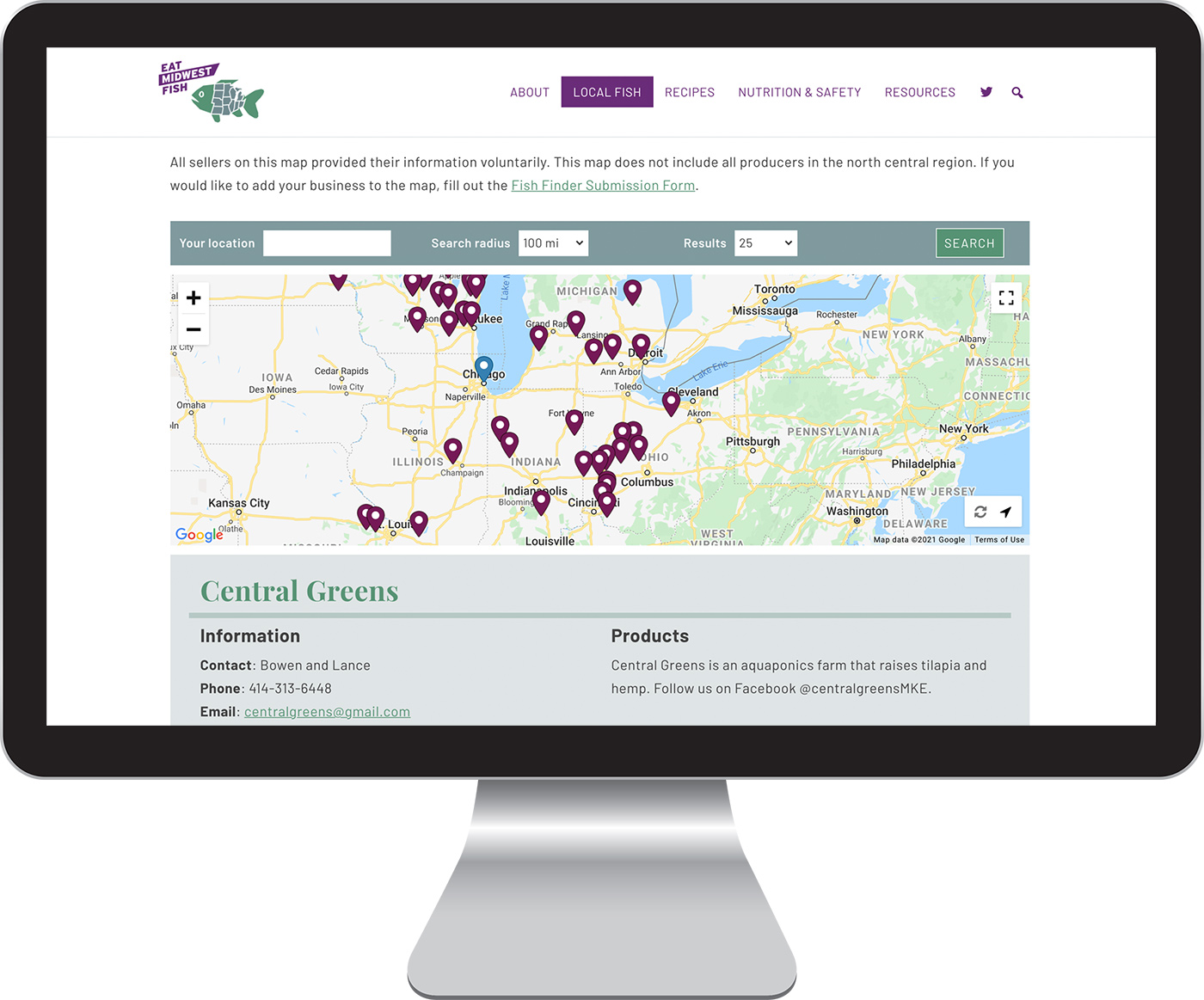 Another helpful feature on the site is the provision of delicious recipes with the local ingredients that the website promotes. These recipe cards have their own unique design, utilizing WordPress's custom post type structure.
These features, plus content about nutrition, fish consumption safety and other resources, created a well-rounded website with relevant information and the opportunity for expansion in the future.
After the site was launched, the Illinois-Indiana Sea Grant team was provided with custom instructions on how to update all the custom features and content on the site in WordPress.