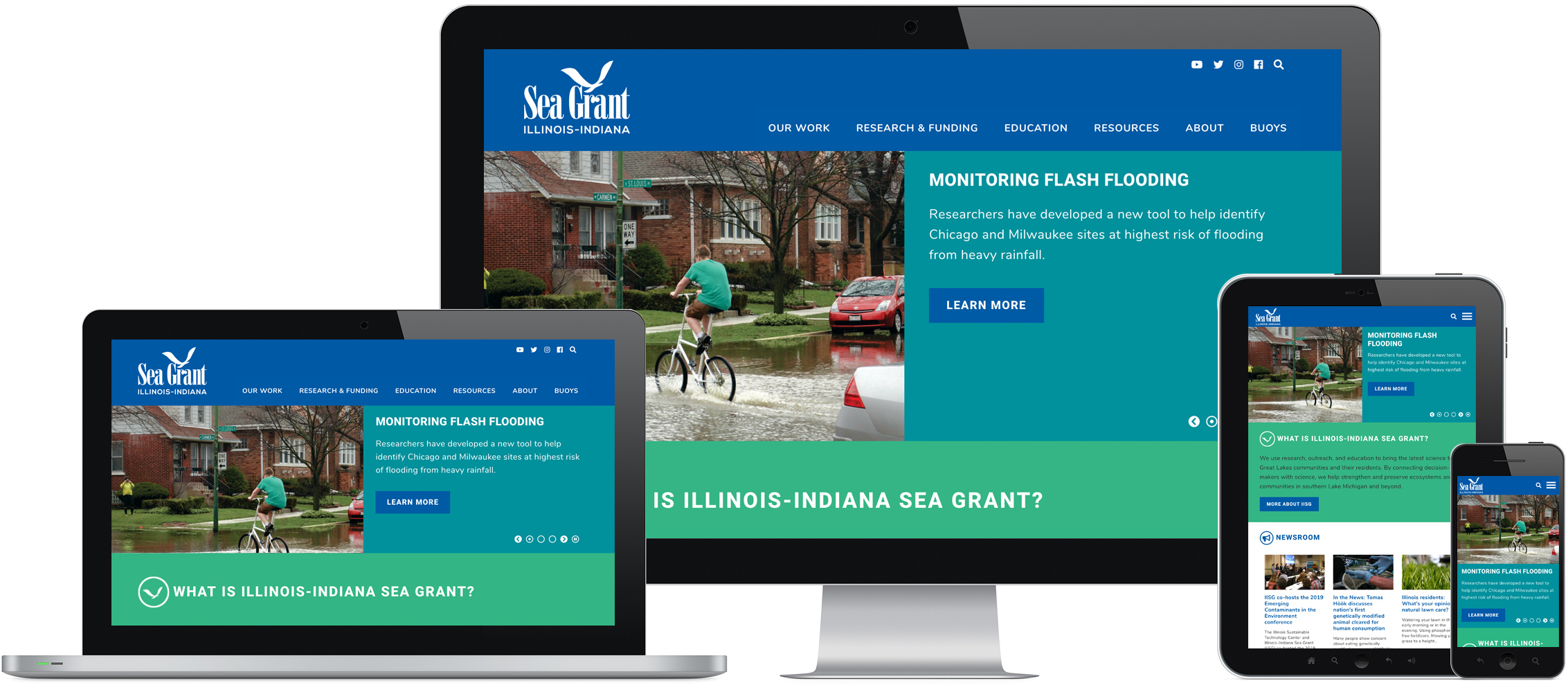 The Illinois-Indiana Sea Grant provides education, research and funding to help strengthen and preserve the ecosystems and communities around southern Lake Michigan. An extension of Purdue University, they were referred to Jackson Sky from other Purdue extensions that had worked with us previously on their sites.
With over 60 navigation links, we started the project as we do all of them – strategizing with the client on how to get their information condensed, organized and displayed in a way that appeals to and is easily accessible by all of their audiences.
From a design standpoint, the Illinois-Indiana Sea Grant team wanted a colorful, vibrant and informational home page, which would make them stand out from all the other states' Sea Grant organizations. A new color palette was introduced, and imagery and icons were thoughtfully integrated to enhance the visual experience.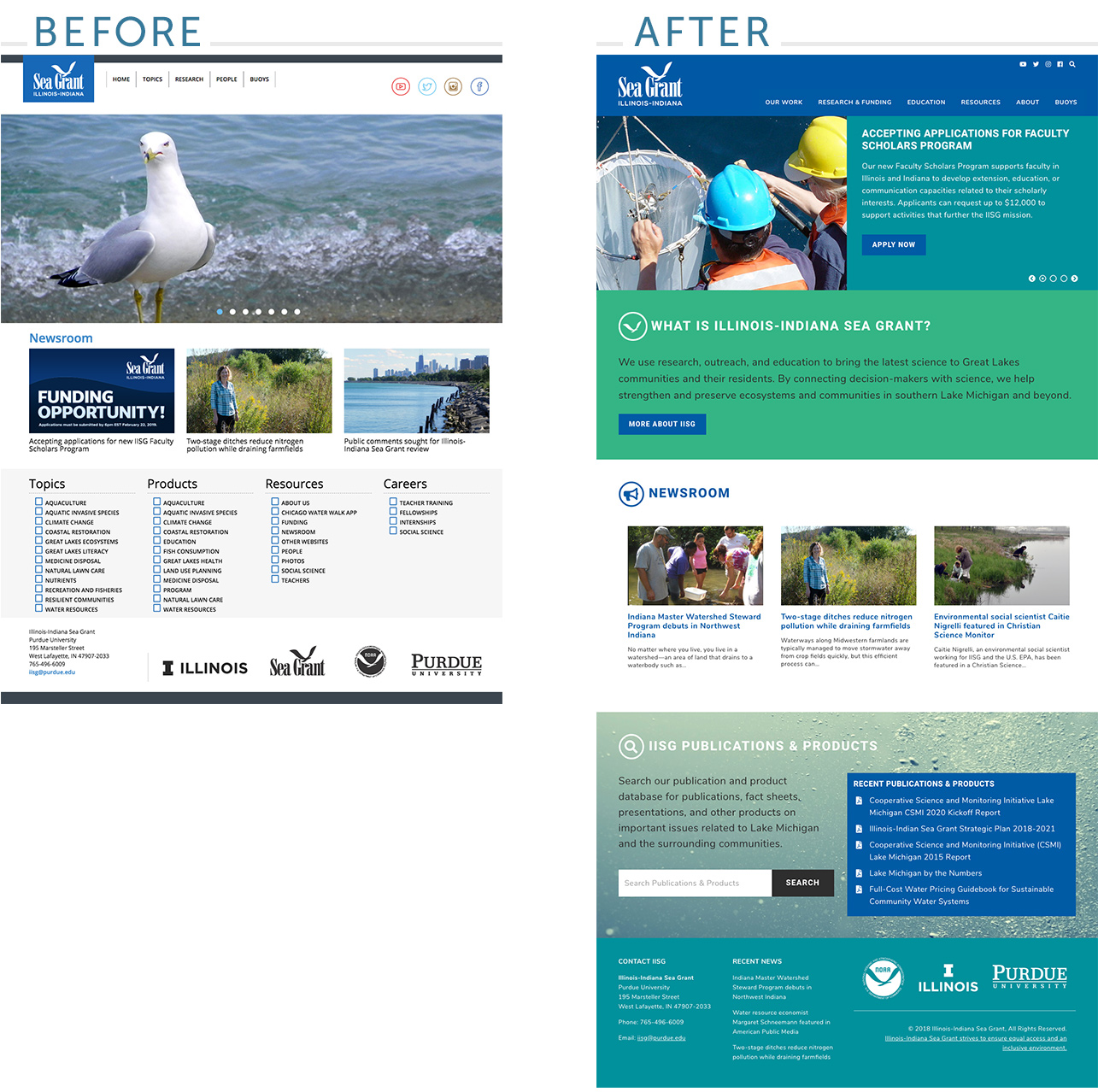 Another large component of the site were two searchable databases – one for Research Projects and one for Resources like publications and products. Each database needed a user-friendly and robust search engine dedicated to that information in that section.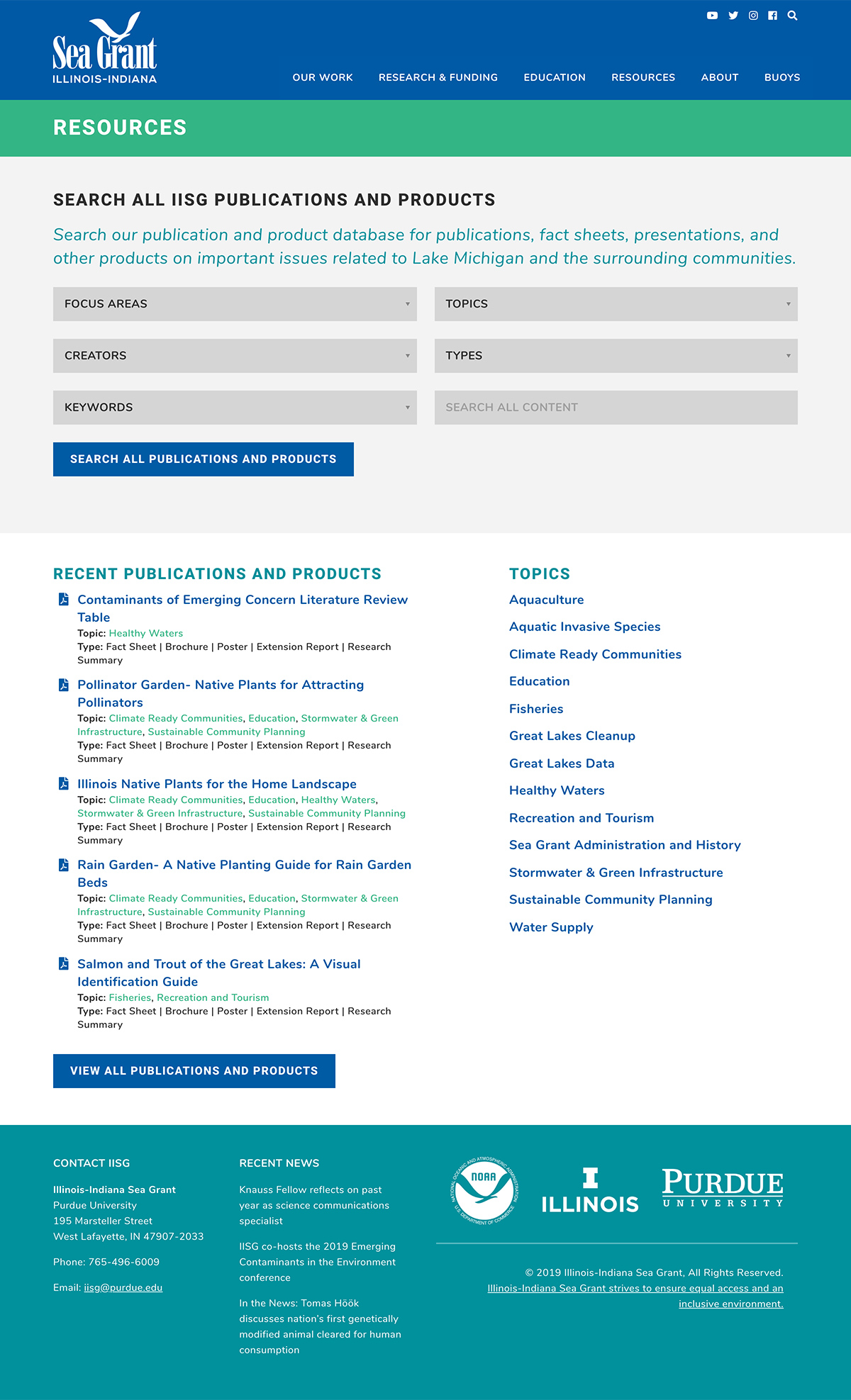 The most popular sections on the website (in regards to the general public) are for the two buoys on Lake Michigan. The Michigan City Buoy and the Wilmette Buoy are actively followed by scientists and public fans alike. (They even have a Twitter account.) The pages display current data, past information and photos taken by the buoys (every 10 minutes). This feature was reformatted from their previous site to match the new site's design and layout.
Another special feature of this site is a private intranet for Lake Michigan researchers to share files, collaborate and communicate as they conduct their research and collect data.
The entire site (including the intranet) was built using WordPress, so it could be updated and maintained using the custom instructions provided.