Jennifer Driscoll has been a client of Jackson Sky's for over seven years, and we've been lucky to work with her over the years as her business and brand have evolved. The very first project that Jackson Sky completed for her was a custom enewsletter template. Since then, we've redesigned the logo, integrated responsive WordPress themes and helped develop the identity of her other business, Pinwheel Portraits.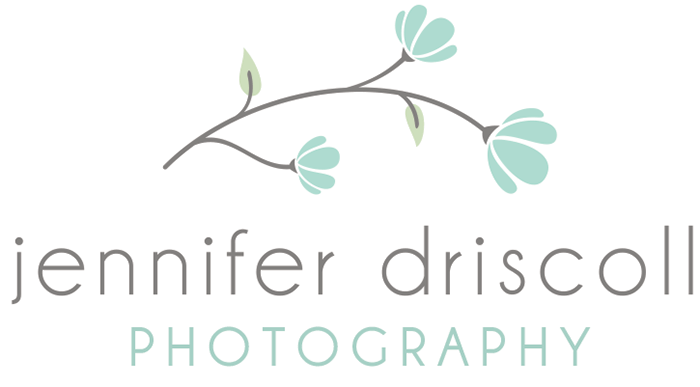 Jennifer Driscoll's original logo featured a flower that was purchased from a stock illustration site, and when she moved to a new studio, she decided it was time for her logo to be redone to reflect the southern elegance in which she built and designed the new place.
Jennifer Driscoll launched her business at a time when full Flash template websites (with accompanying audio) were the industry standard. We've come a long way since then. (Not to mention, Apple stopped supporting anything Flash-based.) The website Jackson Sky designed and developed for the Weddings branch of her business still incorporates the large slideshow on her home page (which is something she liked about her Flash site), but it's also responsive and optimized for devices of any size and operating system. And because WordPress was used to build the custom theme, she can update it easily as she adds new photos and galleries.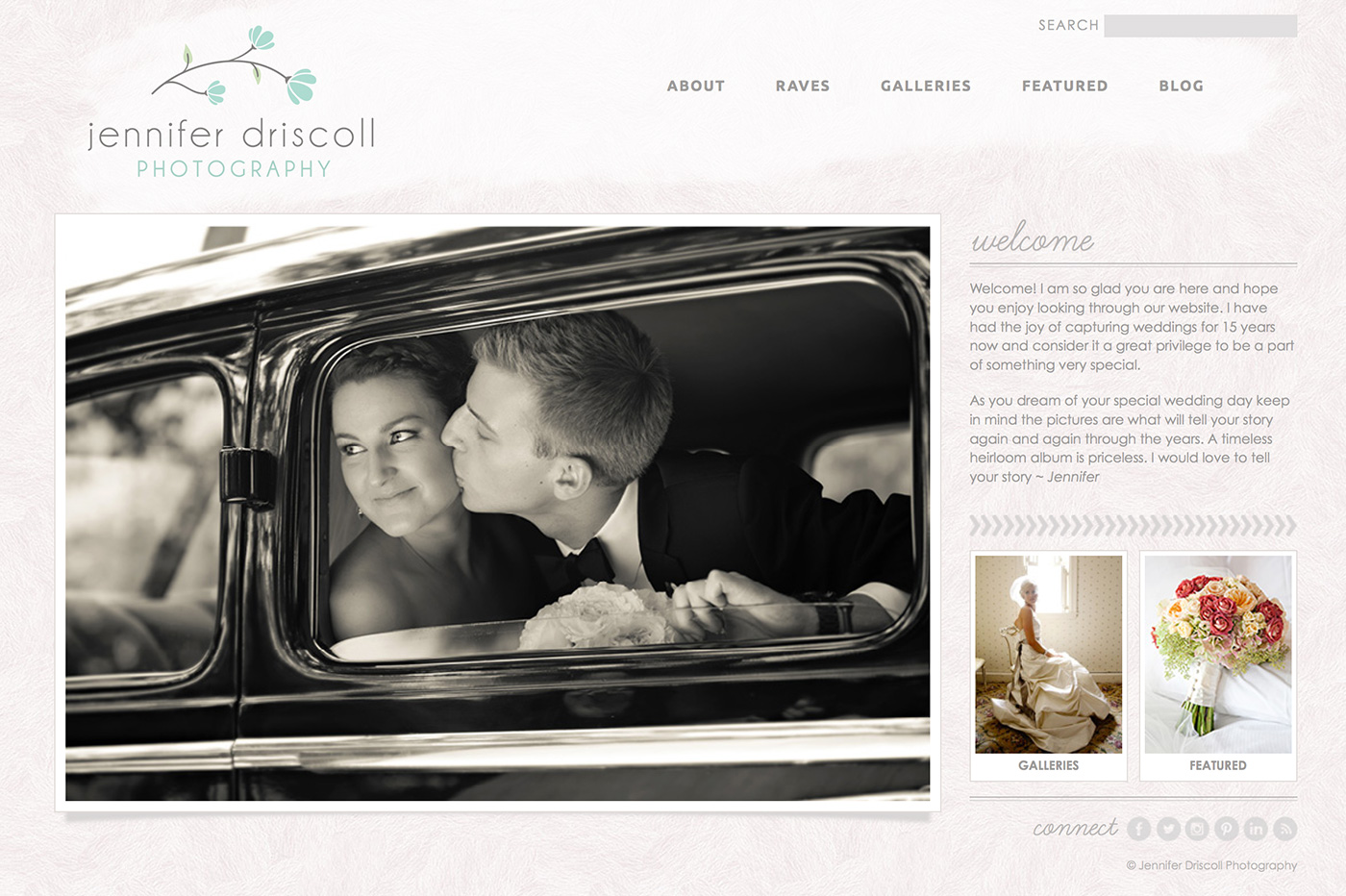 Jennifer Driscoll's blog was recently redesigned to match the same style of her Wedding website and to be responsive. It was already integrated with WordPress, but adding large galleries was a bit cumbersome. For that reason, a new masonry-style gallery plugin was installed and customized, so she could fly through posts that had dozens of images.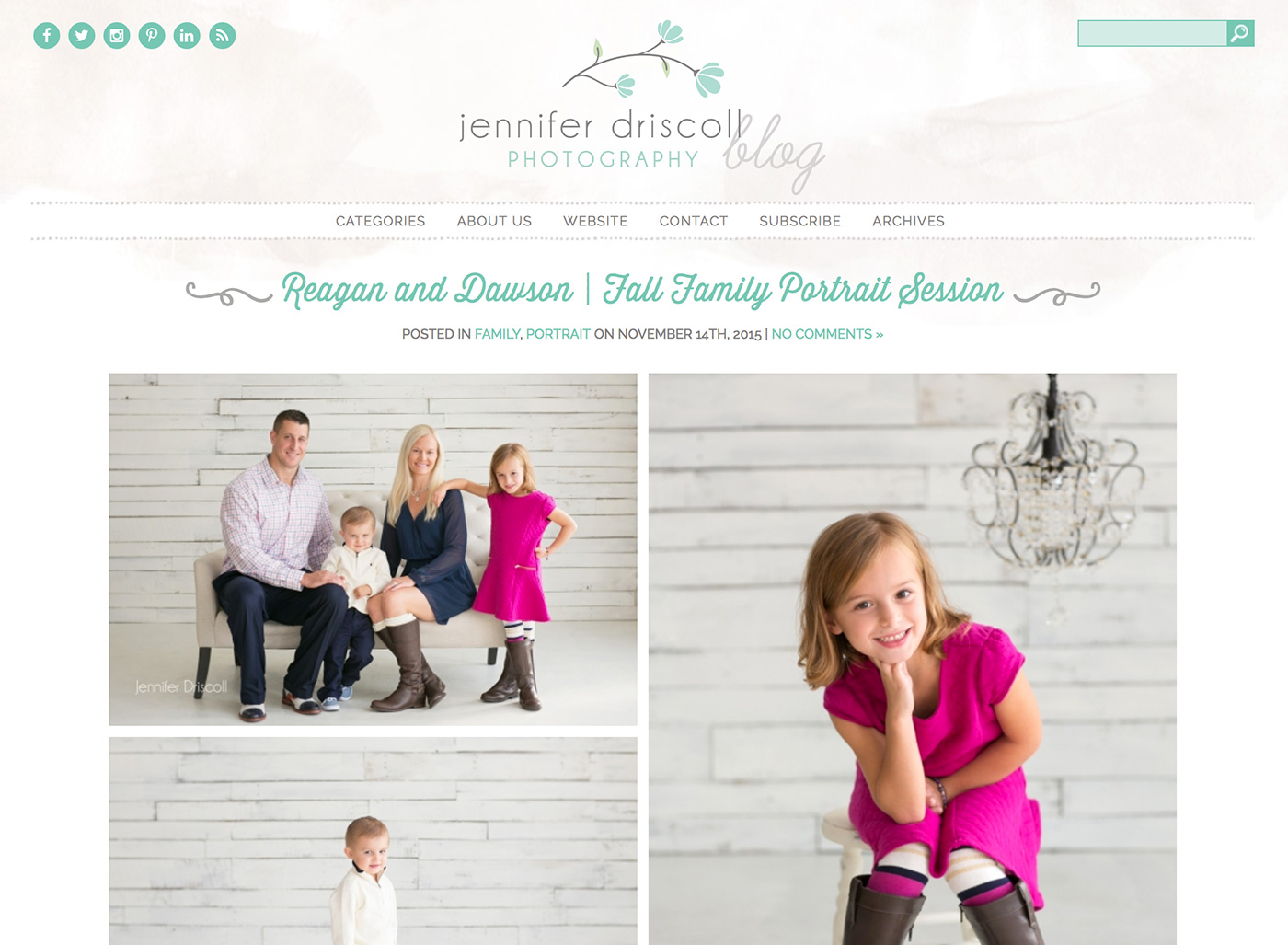 Separate from her main photography business, Jennifer also has a business that specializes in school portraits. Rather than the typical school pictures that haven't changed much in the past decade, Jennifer brings a fresh perspective and artful imagination to "picture day" at school! For this new business, Jackson Sky designed a fun, playful and professional logo that reflects the creativity that Jennifer brings.