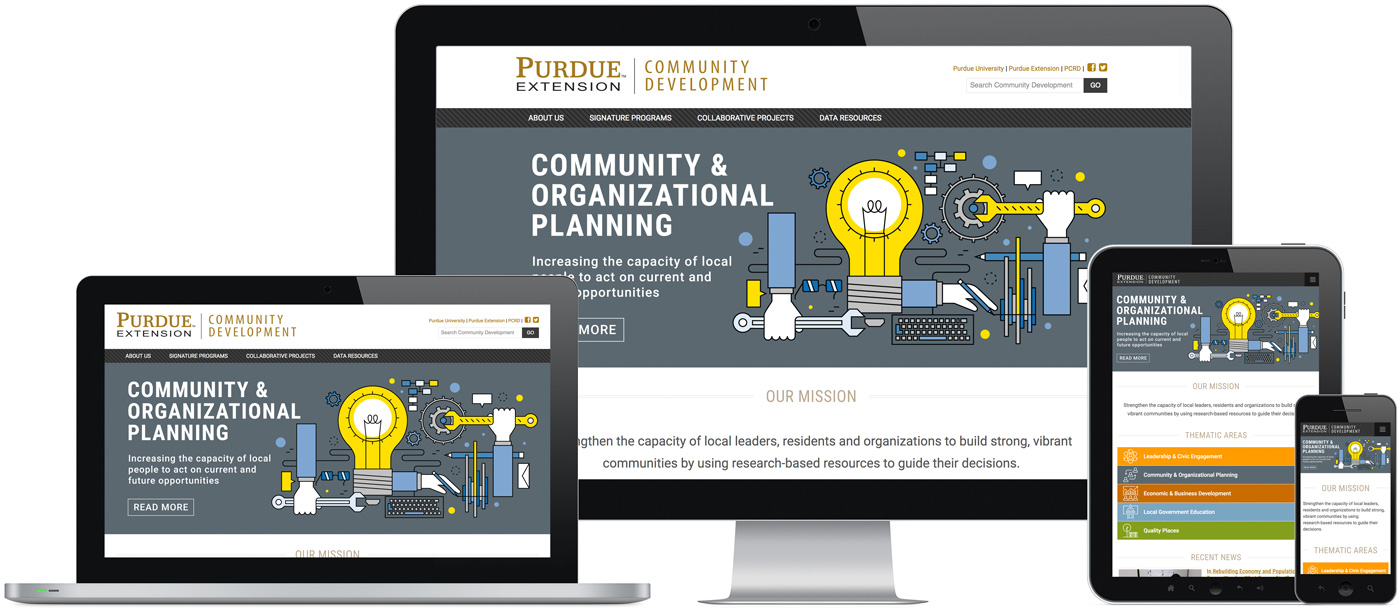 Community Development Extension at Purdue University did not have a website when they approached Jackson Sky. (They were referred to us by the Forestry & Natural Resources Extension.)
They had a vast amount of content that needed to be organized, so their various programs and projects are clear to site visitors. They also wanted the site to be integrated with WordPress, so they could easily update it in-house.
The result was a custom design that adheres to Purdue's strict style guidelines but is unique to this Extension. Each thematic area of the Signature Programs has an identifying color (from the approved Purdue color palette) and icon to help assist users in recognizing the different areas of the Extension.

Prior to the creative design process, a significant amount of time was devoted to organizing all the content and then copyediting it once it had been compiled and grouped into each area on the site.
Unique features on the site include a mega-dropdown menu, a sortable "Our Team" page, a customized Calendar, an interactive County Map and sections with tabbed information to accommodate large amounts of content.
The site is also responsive, making it optimized for phones, tablets and monitors of any size.