John and Jennifer Moon's wedding film and video production company, Northernlight Filmworks, was rebranded by Jackson Sky in 2009. However, they needed a separate company for their growing list of commercial clients interested in stylized film and photography. And so Story House Media was born.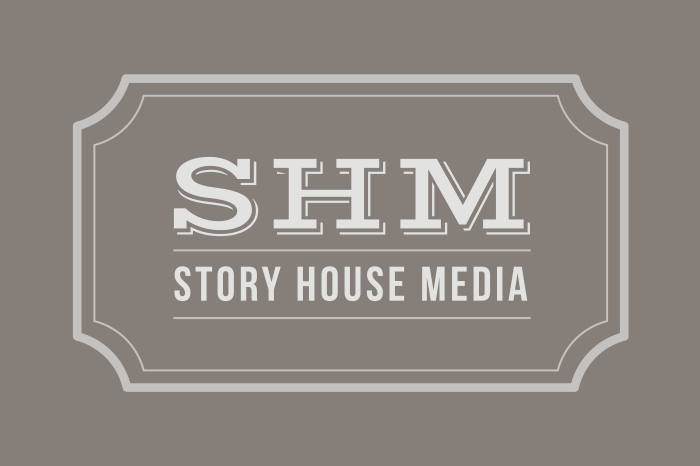 The vision for the brand was to incorporate a retro vintage look that reflected their unique style. The logo was inspired by old labels, and the site was designed using lots of layers and textures.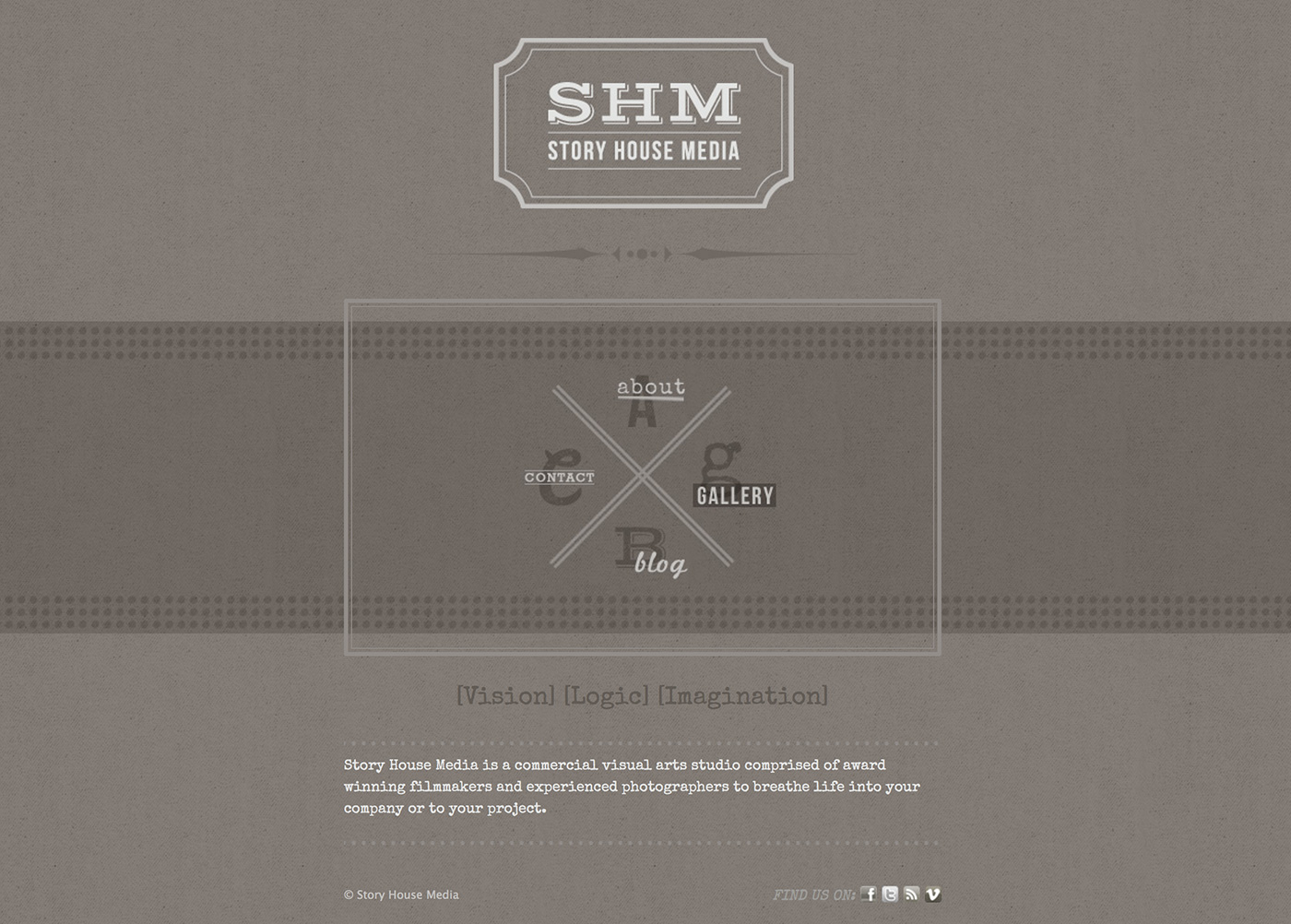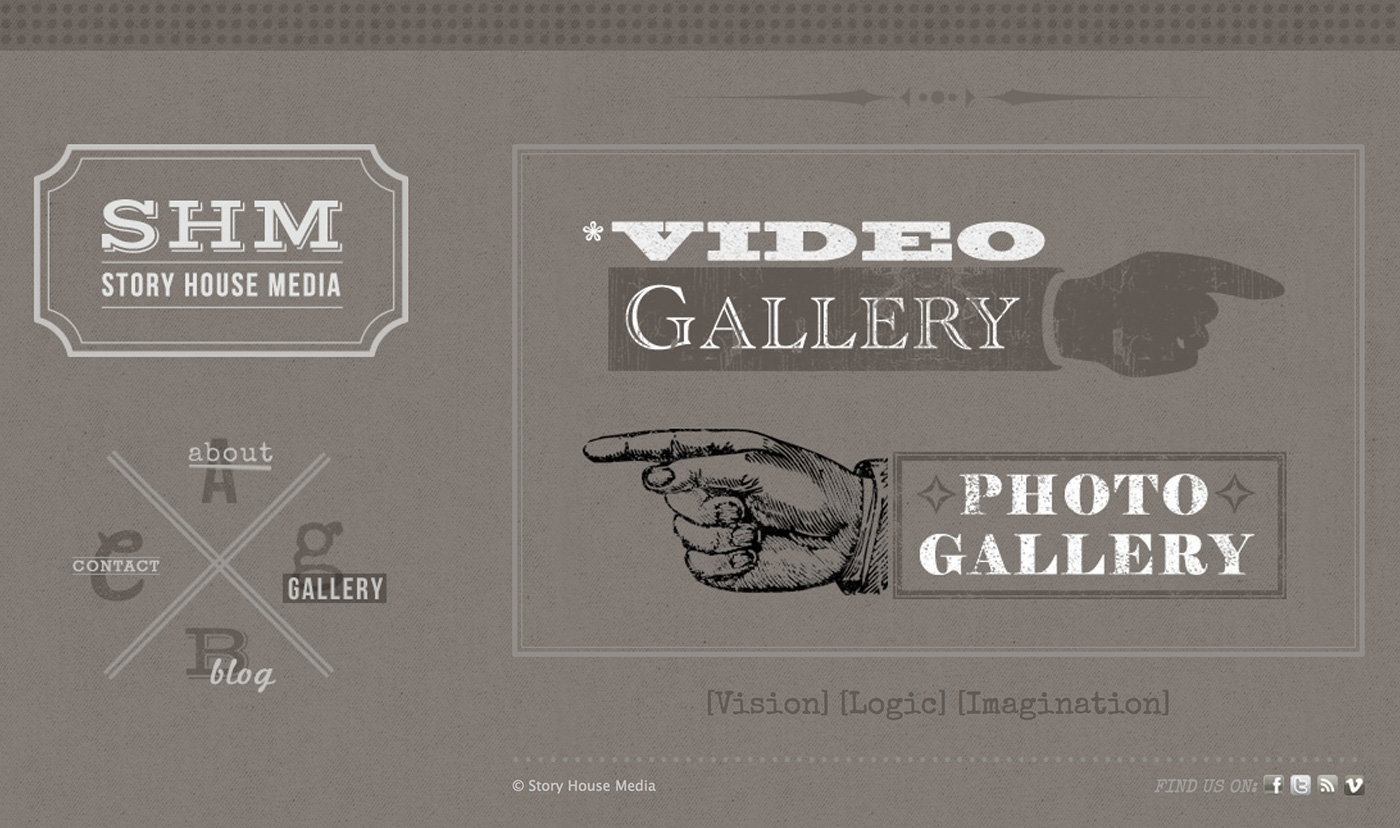 In addition to the logo and website, Jackson Sky also designed business cards that were printed on an old letterpress. An area of the cards was reserved for each team member to hand-stamp their name.